Philippe Laurent – Hot-Bip [MW028]
Minimal Wave is proud to present a full length LP by French mastermind Philippe Laurent. The LP is entitled Hot-Bip, a pseudonym Laurent used throughout the 80s and 90s and also the title of his 1983 cassette on Fraction Studio. Hot-Bip features tracks recorded between 1979-1988, most of which have either remained unreleased or only previously appeared on scarce 80s experimental cassette compilations. Laurent's music can be described as spacey synthpop, containing much depth and range. Hints of classical influences as well as electro influences can be heard.
Microthol – Supergravity [TRUST019]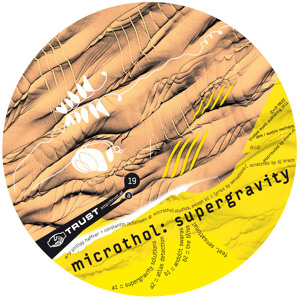 Microthol return to TRUST with a new EP 'Supergravity'. Far fiction electro once again serves as a way point for tracks like 'Supergravity Solutions' and 'Atlas Detection', while the outlandish polyrhythmics of 'Andolit Swaras' prove microthol's ability to create strangely compelling abstract electronica. The EP's final track, 'The Bliss', provides another surprising turn. Working with Sensational, legendary MC for the NYC Jungle Brothers, and Dj Brace, Microthol deliver a weighty workout of industrial acid hip-hop.
Om Unit – The Timps EP [CIV019]
The first full Om Unit release of 2011 comes courtesy of Civil Music. Namely "The Timps", a full electro workout featuring 3 original tracks and remixes from Salva. As digital bonus a Hrdvsion remix is available.