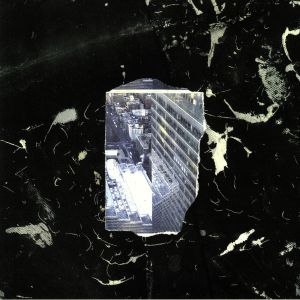 L.I.E.S. Records founder Ron Morelli departs the club to investigate atavistic ambient themes in his
4th solo LP and debut for the Paris-based Collapsing Market. Morelli mostly mutes his drum track channels and allows his sounds to freely float in imagined air. In the process he crisply reveals a latent, introspective side to his music that's been missing or occluded by noise in his clutch of grubby sores issued by Hospital Productions since 2013 – back when he changed his address from Brooklyn, NYC to the heart of the Parisian electronic music scene. As such the 8 bony diffusions of 'Man Walks The Earth' mark distance traveled from the gobs of 2013's 'Spit', documenting a change of mindset from grizzled
and paranoid to a more soberly contemplative and drily poetic expression of self. Composed during 2015-2018, the 8 liminal zones of 'Man Walks the Earth' see Morelli switch out immediacy and brashness for a more considered longview of electronic music.