Yesterday we presented the preferences of our readers from last year, now this is a list of 20 albums from 2019 that made an impression on us.

We have three pure electro albums from E.R.P., Jeremiah R. and Plant43 and the new electro-synthy album of veteran David Carretta, his first solo album for ten years. On the darker side of the synth palette we have two EBM/synth-pop albums from Boy Harsher and Years Of Denial, the debut album of Kris Baha, the third album of Greek producer June, a new one from Jason Letkiewicz aka Steve Summers under his new moniker Opposing Currents and two more industrial albums from Autumns and Colombian Filmmaker.
On the other had we have two acid gems from DimDJ and Paranoid London, the first ever Gladio album, the second album from Mannequin boss Alessandro Adriani and an experimental/ambient album from veteran Function on Tresor.
So, here it is compiled in chronological order.

Plant43 – Three Dimensions [Central Processing Unit]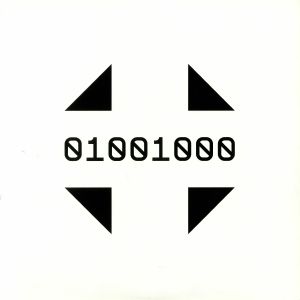 We start with 'Three Dimensions', the fourth album of Plant43 aka Emile Facey, one of CPU's originators.  Th album features eight tracks of crystalline electro with his signature epic pads and Blade Runner-esque melodies.
DimDJ – Recurring Patterns [June]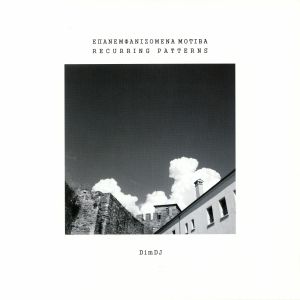 The Greek producer DimDJ released this year his second long player on June Records. 'Recurring Patterns' expands his classic acid house sound with slower, mystifying tracks that were recorded between 2015 and 2018 in Thessaloniki, Greece.
Opposing Currents – Mirage Information [Artificial Dance]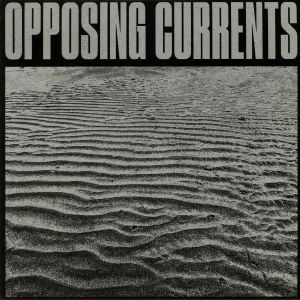 Jason Letkiewicz has always swum against the musical tides, flitting between different solo pseudonyms (including Steve Summers, Death Commando and Alan Hurst) and collaborative projects (most notably Mutant Beat Dance) in order to explore different aspects of his leftfield inspirations. With 'Mirage Information', the Chicago-based artist is operating under an alias that celebrates this approach: Opposing Currents.
Alessandro Adriani – Morphic Dreams [Stroboscopic Artefacts]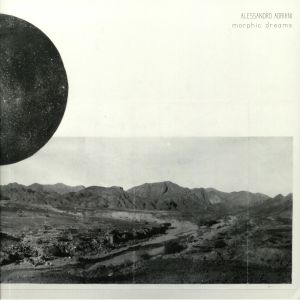 Mannequin helmsman Alessandro Adriani returns with his second full-length, 'Morphic Dreams', this time on Stroboscopic Artefacts. Throughout eleven cuts painstakingly executed, Adriani lays the foundations to a suspended sound imaginarium, governed by its own rules and principles of gravity.
David Carretta – Nuit Panic [Blackstrobe]
The French veteran David Carretta released this year a new album, his first solo album for ten years. 'Nuit Panic' is a modern techno that paradoxically draws its roots in the best of the 1980s. The album evokes his obsession for disco italo and the seductive tones of the synth-pop and recalls the sound of the cold and percussive electronics of the EBM.
Gladio – Means To Freedom [L.I.E.S.]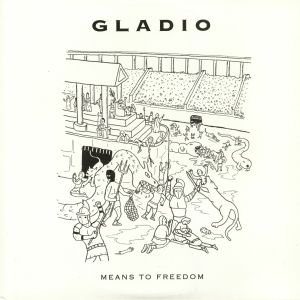 Resurrected from the dark underworld after years of domancy, L.I.E.S. presented a new seven tracks LP from one of the most cult alias's in Legowelt's extensive catalog, Gladio. Back to basics jackin house and electro cuts direct from the depths of the Hague dungeon. 'Means to Freedom' is a return to the classic Legowelt sound, taking the roots of old school Chicago and Detroit and running it through the smacked out vision of Gladio's machine world. Absolutely unmissable jacking, soaring, and stomping jams for that the modern floor has been missing.
Shakti – Verboden Dromen [Stroom]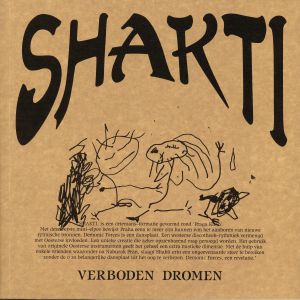 "Verboden Dromen" gathers together the best of Shakti's work recorded between 1987 and 1990, offering up tracks that stood the test of time remarkably well and join the dots between intoxicating synth-pop, moody new wave, hypnotic grooves and dark and sleazy dancefloor moments.
Curses – Carcassonne [Höga Nord]
The mini LP of Luca Venezia aka Curses, 'Carcassonne, release on Höga Nord Rekords is a cold wave dream featuring eighties influenced dark and expensive sounding electronic music.
Paranoid London – PL [Paranoid London]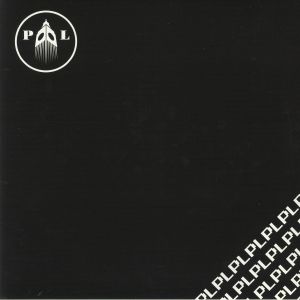 The duo Paranoid London are leading the jackin' Chicago style acid house revivalism and their second album proves it. Entitled 'PL', the albums features sweaty, TB-303 driven jack-tracks at times with classic-sounding vocal cuts.
Jeremiah R. – Tales from the Dark Reef [Distant Wave]
Long before the electro revival sent producers scurrying into the studio to create their own Drexciya-inspired jams, Jeremiah R. was ploughing his own intergalactic furrow. As this fine mini-album shows, he remains one of the most consistent electro producers in the business. The genius of 'Tales From The Dark Reef' lies in the long-serving producer's ability to craft shimmering, sci-fi focused electronic music that takes the aesthetic appeal of the best electro records – the intergalactic aural textures, sci-fi intent, skittish rhythms and futuristic synthesizer sounds – and applies them to a variety of Detroit and Chicago-influenced grooves and soundscapes.
Kris Baha – Palais [Cocktail d'Amore]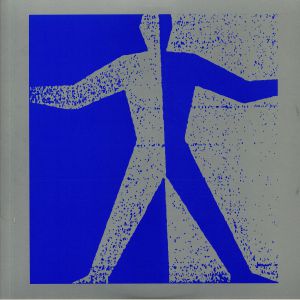 'Palais' is a 12 track multi-faceted exploration of Kris Baha's musical sensitivity. 'Palais' is Baha's debut album and is based around the concepts of alienation, detachment, melancholia and lust. All songs written, performed, recorded and mixed by Baha between 2015 – 2018 in Berlin, laced in his signature industrial sound. From his own batch of psychedelia to post-punk and electronic romanticism this album is full of surprises.
Autumns – Shortly After Nothing [Death & Leisure]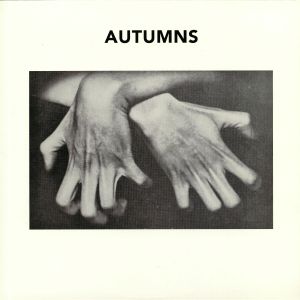 Autumns is the solo project of Christian Donaghey, from Derry, Ireland, an outlet for electronic post-punk with a lethal pulse. This autumns he released 'Shortly After Nothing' on Death & Leisure release, a 6 tracks LP of raw sneering electronics. The project engaged in a rough trade of transgressive noise, dysfunctional metal dance and DIY punk angst, yet each of these milestones has represented a different proposition.
Boy Harsher – Country Girl Uncut [Nude Club]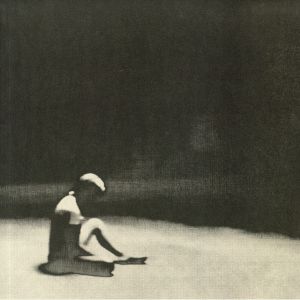 The minimal synth duo Boy Harsher has released some fine music over the last few years, though little quite as on-point and majestic as 2018's "Country Girl" EP. Here they offer up a new-look "uncut" edition of the stylish set, which expands the original four-track set via a quartet of previously unreleased recordings from the same period.
Photonz – Nuit [Dark Entries]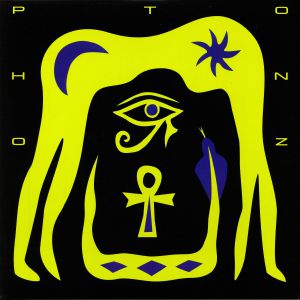 Photonz is the alias of Marco Rodrigues a DJ, producer and driving force of Lisbon's underground scene and 'Nuit' his debut album. Marco channels early techno, Drexciyan rhythms, balearic & atmospheric house; layering sounds, creating moments.
Years of Denial – Suicide Disco [Veyl]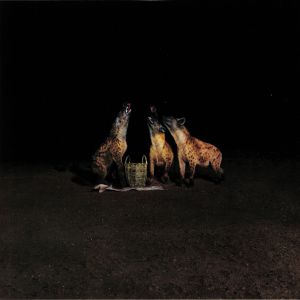 'Suicide Disco' is the fruit of a 3-year long collaboration and Years of Denial's debut LP for Veyl.
Urged to escape from crowded cities and information overload, the duo sharpened their sound and working process through isolation and introspection, crafting 11 songs filled to brim with enormous hooks, New Wave nostalgia and razor-sharp production details.
Function – Existenz [Tresor]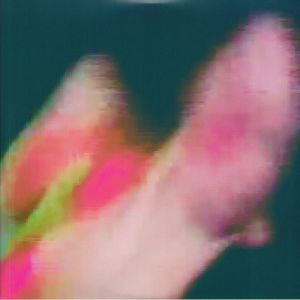 For his new album 'Existenz', Function marks a clear step away from the corporeal techno of his recent releases. Pivoting around themes of religion, sexuality, trauma and healing, it is a work expansive and celebratory, a clear liberation from a deeply internalized past. Formed from a collection of recordings made in a period from late 2016 to mid 2019, 'Existenz' takes the form of a creative outburst in reaction to a number of traumas – recent, childhood and throughout Function's life.
Dissemblance – Over The Sand LP [Mannequin]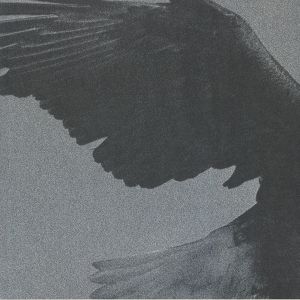 Exploring the balances between pop song writing structures, 80s cold wave bedroom style electronic production, and dreary gloom rock, Paris based Mathilde Mallen aka Dissemblance presents her debut LP 'Over the Sand' for Mannequin Records. Over the ten tracks Dissemblance treads the fringes of a blurred dream world, using her bass guitar, voice, and drum machine as the backbone to create haunting yet soothing pop atmospheres in her songs.
E.R.P. – Exomoon [Forgotten Future]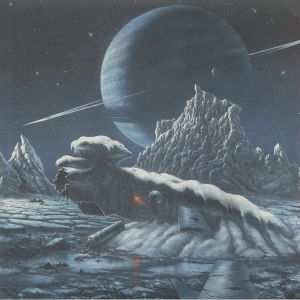 Forgotten Future released this December 'Exomoon', the second album of E.R.P aka Gerard Hanson, featuring 8 deep Electro cuts from the legend from Texas.
Filmmaker – The Love Market [Detriti]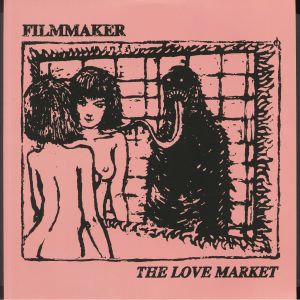 Filmmaker is one of the revelation of 2019 for me. He has a string of five albums release in two years and this is the first released on wax, on Detriti Records. 'The Love Market' is the perfect soundtrack for your dystopic-bad-trip life. Obscure electro, raw post-punk, EBM, minimal wave from Medellin, Colombia.
June – Silver Demon [MNQ134]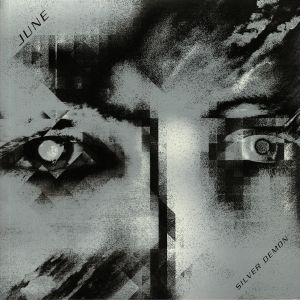 'Silver Demon' is the second album from Mannequin in this list and is the second album from a Greek artist, June. The album explores a futuristic dystopian world where transcendence and oppression coexist, where claustrophobia and infinite openness coincide. A world of contrasts that is the product of the artist's active imagination and conscious effort to confront the subconscious. The album was recorded using original techniques from the golden era of electronic music (late 70s to mid 80s) with an arsenal of vintage analog synthesizers, drum machines and effect processors (originating) from the same time period. While the aesthetics of the classic precursors emerge through the minimal, deep, dark architecture of June's music, Silver Demon prevails with the artist's characteristic originality.