Our favorite albums from 2022 compiled in chronological order.
Filmmaker – Motion Pictures Regime [Tartarus Records]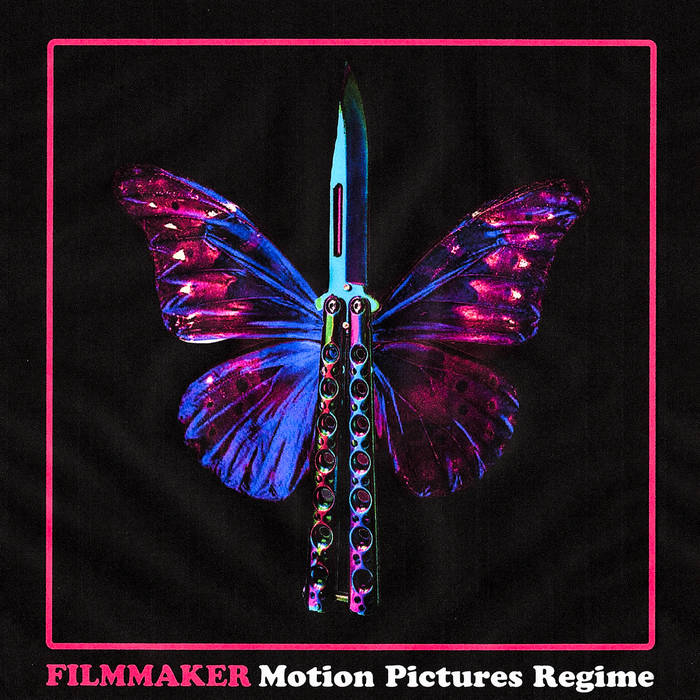 Columbian producer Filmmaker self-released digitally the album "Motion Pictures Regime" at the beginning for 2022 and later in November the it got a proper vinyl & cassette release by Tartarus Records. "Motion Pictures Regime" is based on the influence of media consumption in relationships culture, where the image's dictatorship and plastic personalities prevail over real feelings and worthy values. A soundtrack for the lovers and the broken hearted of nowadays.
LVRIN – Creature [Ukraine Relief] [Pinkman]
"Creature" is the debut album of Russian electronic musician LVRIN and it was released as free/pay what you want by Pinkman to raise funds to help people affected by the Russian aggression on Ukraine.
All proceeds of this release will go to the Humanitarian Aid For Ukraine fund by the National Bank of Ukraine: bank.gov.ua/en/about/humanitarian-aid-to-ukraine
Mutant Beat Dance – No Comfort For Control [Nation]
The triad of Mutant Beat Dance brings an entirely different approach with numerous vocal appearances and raw funkiness. The kind of sound that brings images of dark and dirty city streets to mind that would not feel out of place as the soundtrack for an cult 80s film about about street gangs i.e. the Duke from Escape From New York…or Style Wars. The Wave and House sounds are present but then there's distorted walking bass guitars and snapping drums give it this more swampy sound, and also the more punk rock sound of The Stooges or The Cramps. This album created the feeling of listening to a band and not just some guys who are making electronic music. This is an excellent juxtaposition of styles that is effective in both manners. samples
Venom Vampires – Luxury In Deceit [Detriti Records]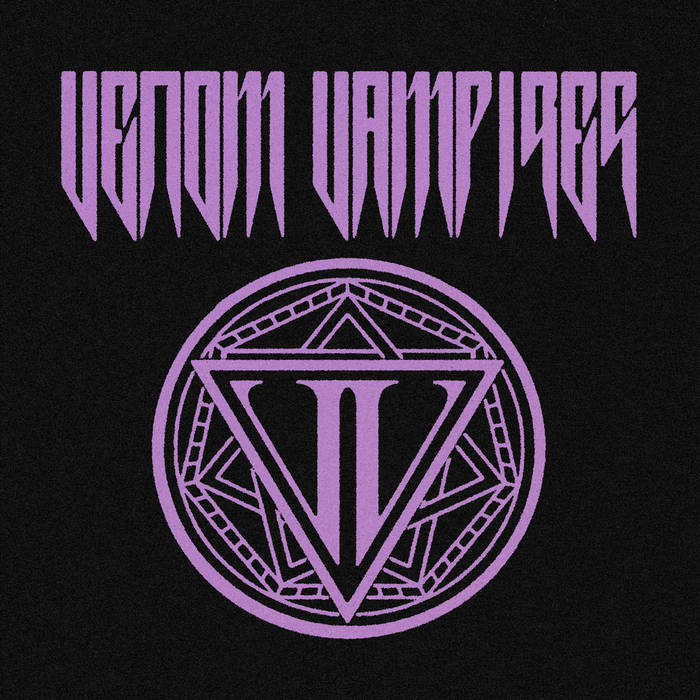 Venom Vampires is a dark beat band from Texas, US. Front-man Tohm Thicken started as a Darkwave DJ in 1999. The line-up also includes Russell Dove and Adrian Ortega. "Luxury In Deceit", their debut album on Detriti Records, is gritty and groovy in equal measures going full on classic electronic body music or low-down mid-tempo new beat with distorted vocals that borders the earliest strains of dark electro. samples
Miss Kittin & The Hacker – Third Album [Nobody's Bizzness]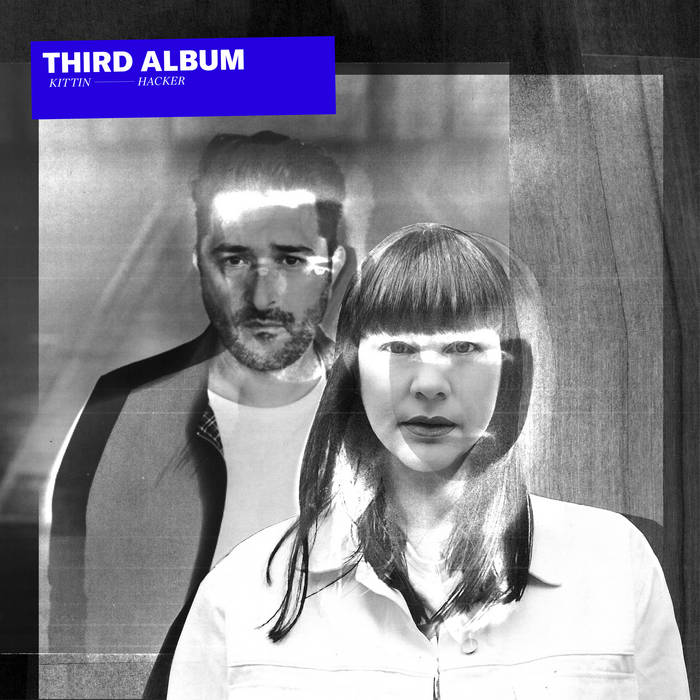 As one of the iconic partnerships from the electroclash era, Miss Kittin & The Hacker helped define seedy synth tackle at the turn of the century. Given the prevalence of minimal wave in this day and age, it feels like the perfect time for them to come back with a new album. Teetering between pop nous and the darkest of deviant nighttime dreams, this is everything you would want from a return of the Grenoble greats. Listening to 'Purist' and they could easily be taking on the charts, while a trip into 'La Cave' is like donning your finest leathers and sliding into the dungeon. samples
Obergman – Mirror Counterpart [Pariter]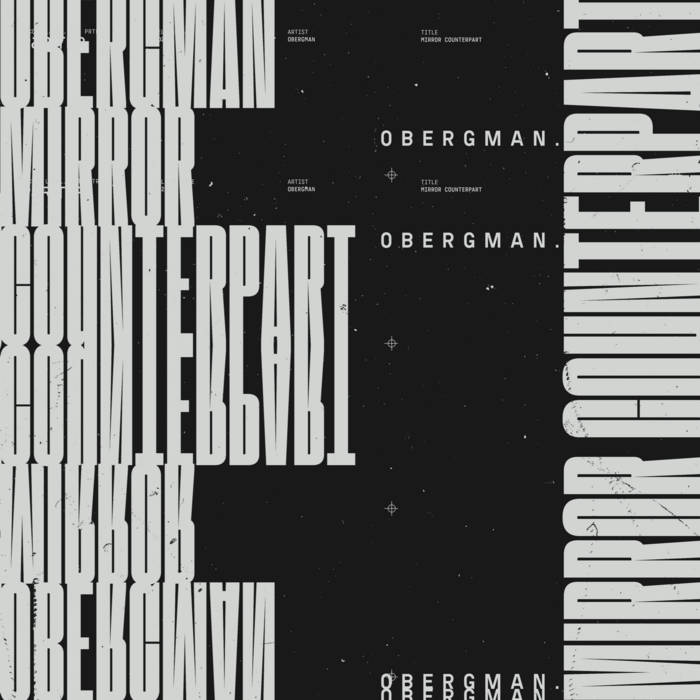 Third full-length album of veteran Swedish producer Ola Obergman. A heavy collection of 808 based electro-techno fusion tracks in classic Pariter style. "Mirror Counterpart" is a cohesive effort featuring some truly impressive productions; from the early proto-house sound of the title track, to the Detroit influenced hi-tech soul cuts on the second disc – 'Indeterminacy' and 'Stellar Triangulation' respectively – going into 4/4 robot funk on the second disc with 'Alice Matter' and 'Uncertiny Principle' being the highlights. samples
Transpac – Radiocom [Electro Records]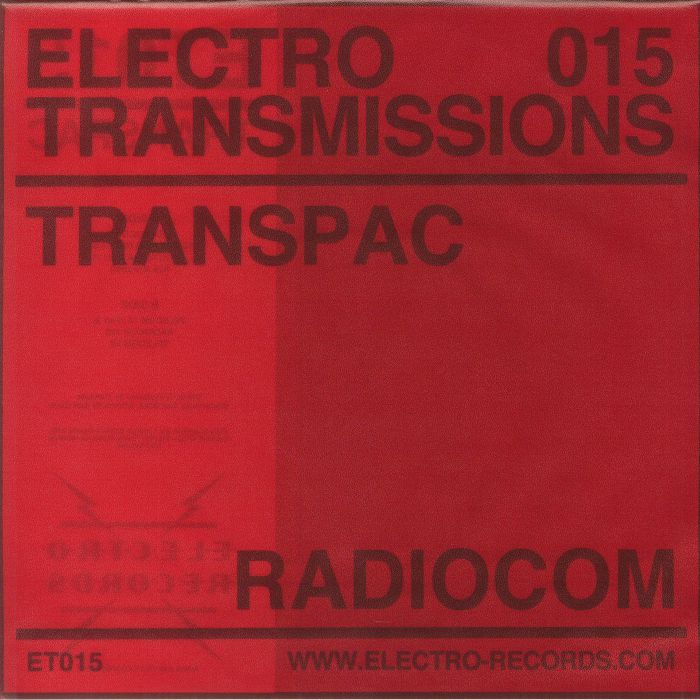 Alek Stark is one of the most preeminent figures from the electro scene. His labels Fundamental and lately Electro Records are outputting and increasing amount of great releases. Transpac is an mysterious artist that releases no more than three albums last year on Stark's labels. "Radiocom", the latest one, is an album full of dreaming sequences and analog machinery that keeps the essential spirit of electro music intact. samples
Alonzo – They Come In Twos [Cultivated Electronics]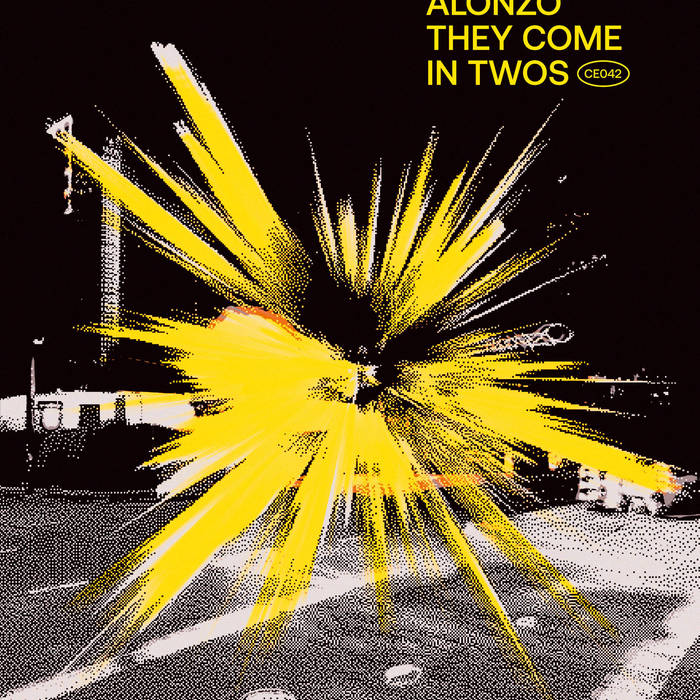 Cultivated Electronics label presents a double-pack by Alonzo, named "They Come In Twos". Alonzo's uncompromising approach draws influence from bleak urban landscapes, old city ruins, kinematics and all things bass which he finely represents across these 8 new tracks. samples
Luca Lozano – Man of Science [Klasse Wrecks]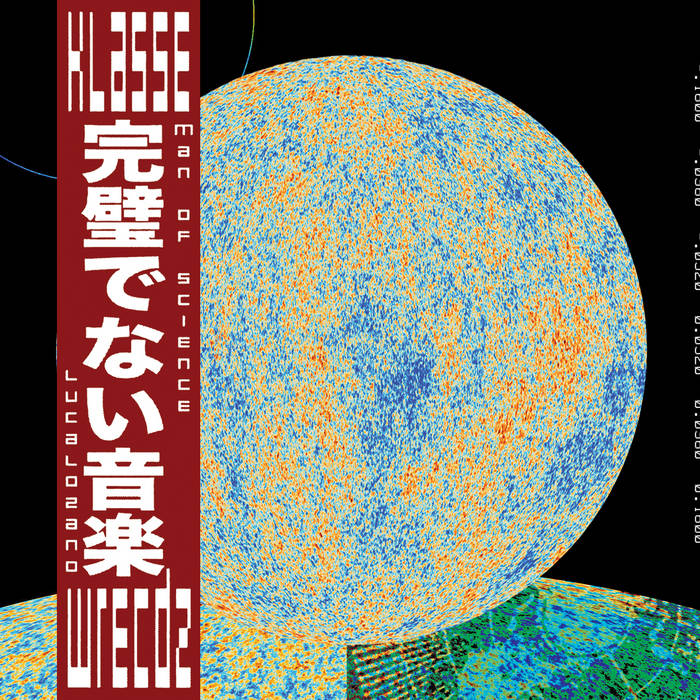 Klasse Wrecks presents Luca Lozano's 4th album, a collection of both previously unreleased and brand new material. Recorded between the years of 2015 and 2022 and in the locations of various studios in Berlin and Sheffield, 'Man Of Science' collates some of the producers most accomplished and interesting work to date. samples
Italo Brutalo – Heartware [Bungalo Disco]
A tale of paramount love for machines and the inextinguishable power of subjugation that lies in these button-studded boxes teeming with cabled bowels that feel so intimidating to the uninitiated, Italo Brutalo's longed-for debut album "Heartware" on Bungalo Disco is a 12-track voyage across 25 years of intense synth collecting, fiddling, composing and endless loving for audio synthesis and the art of how robots make human bodies jack. Throughout the twelve cuts that compose "Heartware", a feeling of retro-gazing, candidly playful glee prevails. samples
Skudge – Soundworks [Skudge]
Skudge may no longer be a duo – Elias Landberg has been using the alias for his solo productions for a few years now – but the long-serving act's sound remains as inspired, club-ready and far-sighted as ever. That much is proved by "Soundworks", the first Skudge album in two years. Rooted in machine soul, it boasts tracks that variously doff a cap to Motor City futurism, the organ-tinged throb of Rob and Lyric Hood's 21st century Floorplan productions, the sparse and dubby vibes of vintage UK bleep techno, late '90s tech-house, and the woozy, life-affirming lusciousness of deep techno. In other words, it's full of "proper techno" produced by a true master of his craft. samples
Sound Synthesis – Hum Of Human Dreams [Furthur Electronix]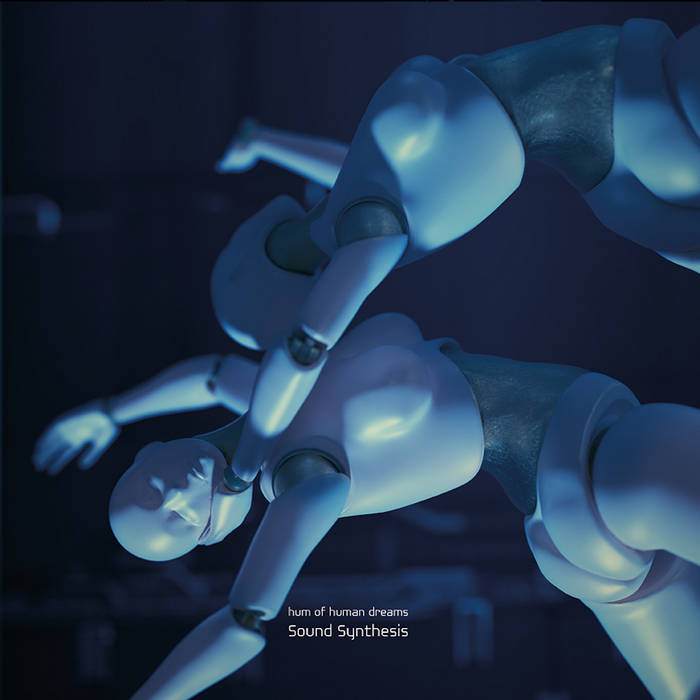 The electronic music producer from Malta, Keith Ferrugia, is becoming one of the acidic electro masters and in the last 2-3 years his productions has grown as prolific as it could get, under the Sound Synthesis name. "Hum Of Human Dreams" on Furthur Electronix is his third album. samples
Sedvs – Paradise Lost [Bare Hands]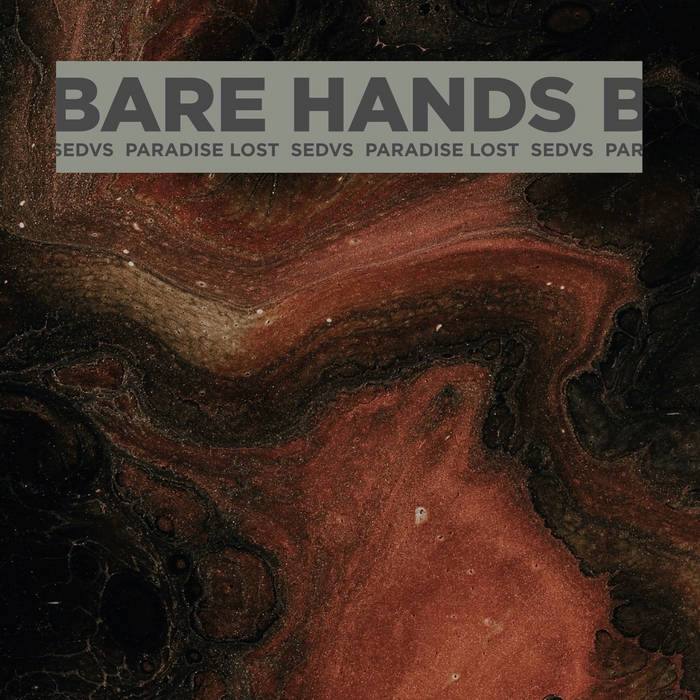 Austrian DJ and producer Sedvs is one of the founders of Bare Hands and now the label has released his debut album "Paradise Lost". One of our favorite techno albums from last year. samples
SOUR – Analog Control [Zodiak Commune]
Massimiliano Dorigo aka SOUR, is an electronic music producer from Florence, Italy, and hardware enthusiast. He released last year two albums on Zodiak Commune Records and "Analog Control" is an indispensable collection of stripped and highly effective acid techno tracks, hypnotizing 303 basslines and solid kickdrums, driving hats, spicy percussion and captivating atmospheres. samples
Gravity Waves – Satellite [Curtis Electronix]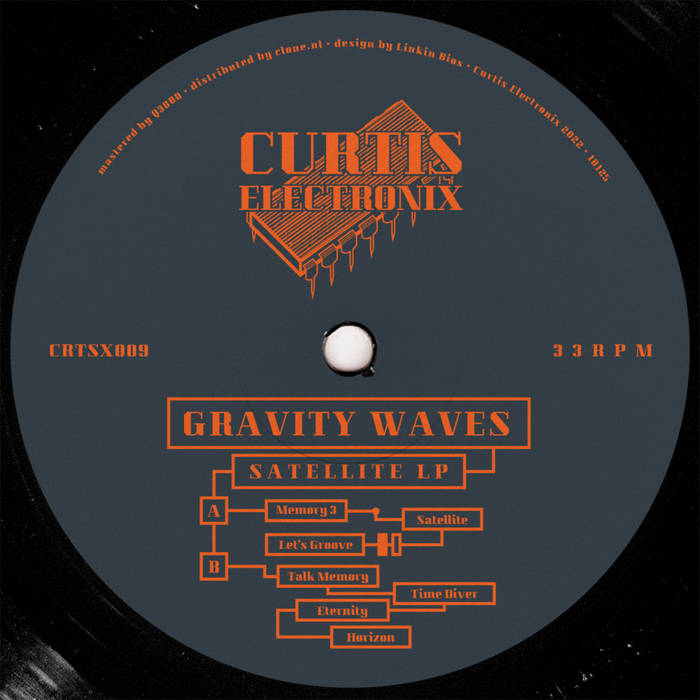 Last October, Curtis Electronix presented a new collaborative project where Kalean, Z.I.P.P.O and CEM3340 join forces under the name of Gravity Waves. The project is a reflection of the bond developed over a bunch of jam sessions down at the Curtis' basement, where they discovered to orbit similar spaces. As the title may suggest the sound is deeply rooted in the Detroit side of the electro utopia, with that heady and atmospheric approach. They combine moments of sub-aquatic and evocative synth works with dancefloor heavyness excursions which level of composition reveals a clear and undoubted mastery of the machines. samples
The Nightstalker – Genetic Constitution [Childhood Intelligence]
The Nightstalker is a collaborative project by Dan Piu and Gary Rich. Their second album "Genetic Constitution" is the sequel of "The Tragedies Of A High-Tech World", released in 2020 also on Childhood Intelligence, in which The Nightstalker continues to manifest its mystic dystopian electronic prophecies. Full of haunted melodies, cinematic compositions and passages of hope and despair. samples
Jeroen Search – Controlled Impulses [Key Vinyl]
"Controlled Impulses" is Jeroen Search's first solo debut on Key Vinyl. Known for his bleepy mind-bending sound signature, the Dutch artist once again proves his mastery in the art of production. With this album, Search exposes his creative versatility by delving into an exquisitely dreamy reality. Rather than a dance floor oriented selection, "Controlled Impulses" contains a more cinematic, melodic inclination- an ode to the capacity of music to transport the listener to other worldly dimensions. samples
Marcel Dettmann – Fear Of Programming [Dekmantel]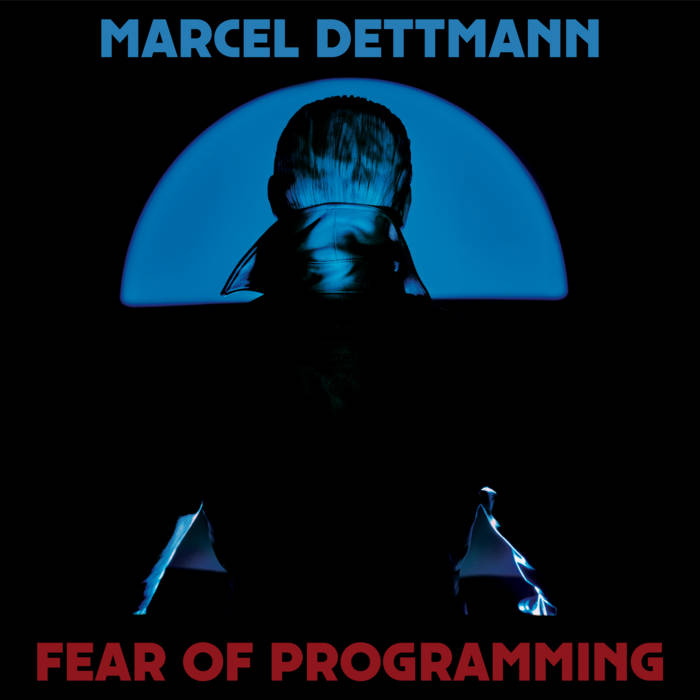 Nearly 10 years on since his last solo LP, Berlin techno icon Marcel Dettmann arrives on Dekmantel with an expansive album captured in a flash of inspiration. In many ways "Fear Of Programming" is a reflection on the artistic process – the critical hurdles one has to overcome, the constant strive for originality, the ability to capture inspiration in its pure moment of inception. samples
Linkwood – Stereo [Athens Of The North]
Linkwood returns to Athens Of The North in 2022 with Stereo, the follow up and part two, to his killer and hyper focused LP Mono, which turned heads in 2021. All recorded live at the AOTN studio, he's kept the essence of the first LP which worked so well, but moved it on in a much deeper direction. Fusing many of his influences, Boogie, Detroit and early 80's synth joints, "Stereo" has its own identity and showcases Linkwoods ability to write and produce on the fly but maintain that warm, fuzzy and intricate sound we all love him for. samples
Dip Shim – Enter The Maragrillo [Gated]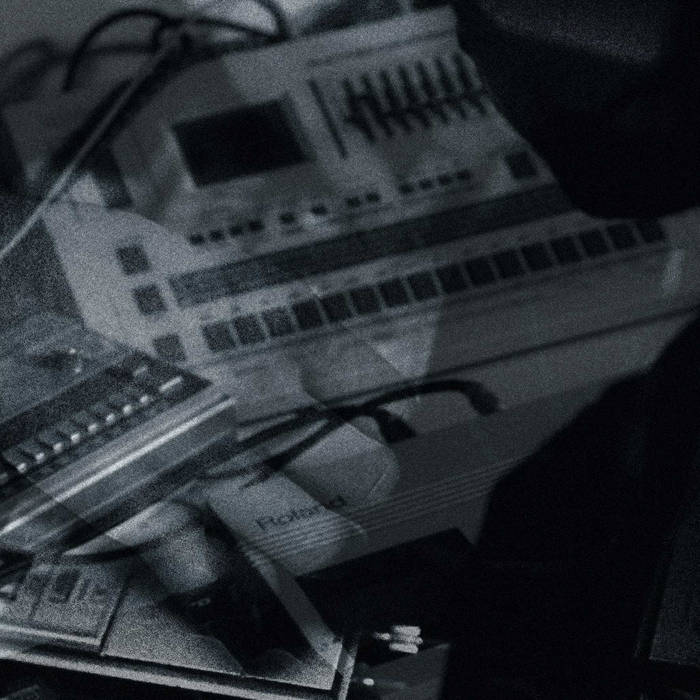 For his debut album, released by Gated Recordings, Dip Shim digs deep into his past for his most personal release yet, drawing on his childhood in Spain for a genre-bending album of electronics, combining influences from house, techno, electro, downtempo, and ambient to create one of the year's most essential releases. Although the album is eclectic, these 12 tracks are underpinned by Dip Shim's unique hardware-led sound, proving he's an artist with depth and longevity. samples