From the long overdue debut albums of LeRon Carson and Steve Summers, to the revelation of An Anomaly, from the roughness of Filmmaker and Ratsnake to the meditative music of Les Filles de Illighadad, from the established Greek artist June to the very limited synthwave album of the unknown Greek artist Tatat, here are our favorite albums from 2021, compiled in chronological order.
The Egyptian Lover – 1986 [Egyptian Empire]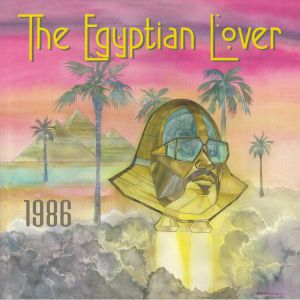 Opening this year's list is the Egyptian Lover with some classic west coast electro. "1986" is the 3rd in a series of 80's albums Egyptian Lover has released to keep that old school style boomin' in today's scene. samples
Tatat – VHS [Phormix Tapes]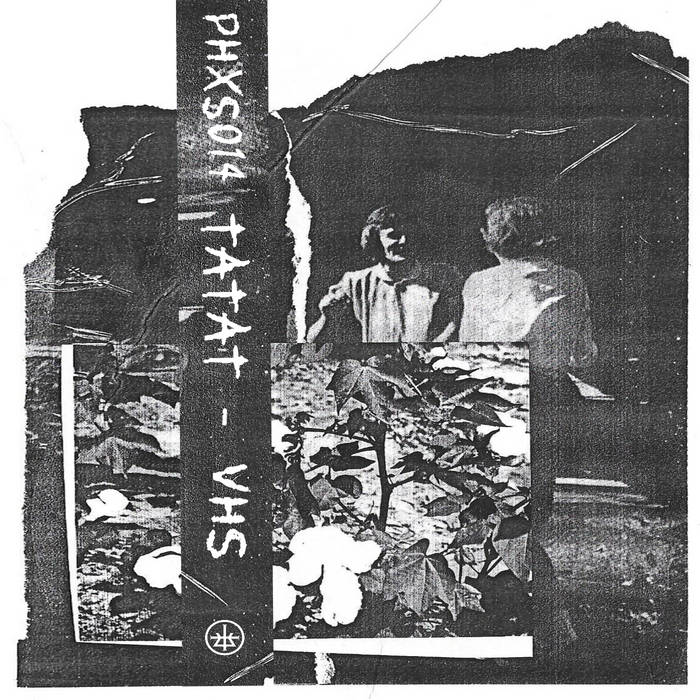 The next one comes from the ever beautiful Phormix Tapes from Athens and it is the debut release from Greek artist Tatat. Everything is written live, with hardware synths, drum machines and pedals, out in one channel. With retro sensibilities, complementing it with some mid-to-late '80s sonic influence, the album consists of 10 inner emotional musical vignettes which meant to catalyze a wave in sense of nostalgic enchantment that synthwave die-hards will love.
June – Horizons [Artificial Dance]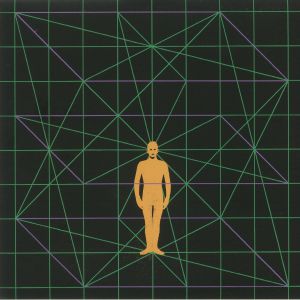 True to his signature synth-splattered sound, June's newest wave-imbued manifesto "Horizons" has us swimming amidst an organized chaos of roughly extruded keyboard wizardry, punk-minded drum programming and a retro-futuristic headspace. Scanning out the gap between Italo, new wave, EBM and new beat. A kaleidoscope of rhythmic tricks and shape-shifting mirages, June's scope-expanding six-track voyage vows to play mind games with its listener till all lights have gone off. The mini-album came out on Interstellar Funk's label Artificial Dance. samples
Chris & Nogi – Autumn Rituals and Refugees [Electronic Emergencies]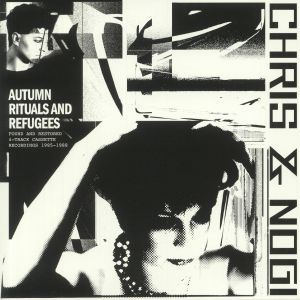 Chris Davis and Nogi Prass are the founders of the legendary Shoc Corridor. Released by Electronic Emergencies as a 10-inch, "Autumn Rituals and Refugees" consists of eight tracks taken from 4-track-cassette tapes recorded in 1985-1988. samples
An Anomaly – Decadent Skies [Offen Music]
Surprising release coming from Offen Music, "Decadent Skies" by An Anomaly, an enigmatic project composed by TPPM and AtB aka Mr fLooDs. They are turning on the research machine taking the listener on a extraordinary tripped out ecstatic journey through time and space where spirits of Liaisons Dangereuses Radio and the legendary Boccaccio are summoned with inspiration in order to find a New Beat Soul for the 21st Century. What was born and initially exploded in 1987, went supernova (in Belgium) in 1988, declared dead in 1989, was slow and initially all about atmosphere with industrial strength beats – the main form of rhythmic propulsion being the pounding kick and heavy snare. The sound was mainly instrumental and when there was lyrical content, it often became more about slogans and giving commands. On "Decadent Skies" An Anomaly bring back the atmosphere, beats, the essence off the beaten commercial track, and combine it with the knowledge of tomorrow. samples
Dan Piu – Inside Universe [Childhood Intelligence]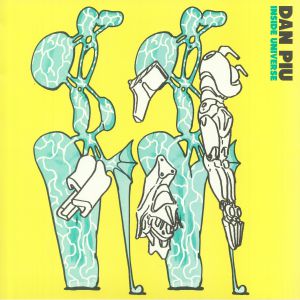 "Inside Universe" is Dan Piu's fourth album and the second on Childhood Intelligence. wrote this album during the "dark, dystopian times" of 2020. While in lockdown, he searched for answers in his inside universe getting inspired from themes like nature, human life, sci-fi, cyborgs and plenty in between. samples
The Paradox – Counter Active [Axis]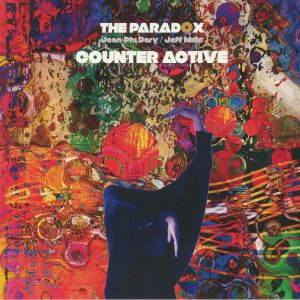 When a spark ignites between two musicians, the state of flow can be achieved. Usually, a fleeting sensation, but when captured, it is an unstoppable force. The coming together of Jeff Mills and Jean-Philippe Dary came from a collaborative project with the late great Tony Allen and created chemistry instantly. Both being cognizant of the skilled innate improvisation that was happening in small jam sessions, they conceived the concept for their collaborative project: The Paradox. They believed that this uncompromising freedom and the manifestation of new ideas allowed them to reach a higher level of spiritual consciousness within their work. Recorded in real-time; these compositions reflect captured spontaneous actions which concede honesty and truth. samples
Ratsnake – Just A Genesis [Place No Blame]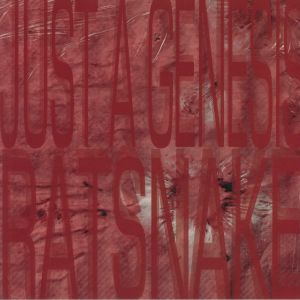 "Just A Genesis" from Ratsnake aka Gesloten Cirkel represents an conscious, meditative presentation of single take recordings from recent years. A sequence showcasing the development of techniques and styles that have been touched on and explored through other projects and releases. samples
Deathtrippers – Deathtrippers [Dead Wax]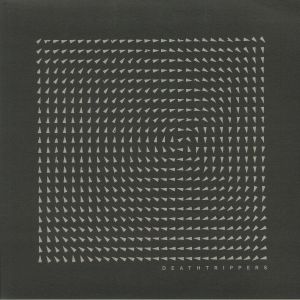 In 2015, Deathtrippers was formed by Sasha Raoul in Leeds, UK, and following his influences 80s' gothic rock / psych / electronica / 80s' indie. The album compiled by Dead Wax Records gathers all their recorded output, some of which has been edited, some remixed and all of it newly mastered specifically for this vinyl. Each song is a dancefloor smasher in its own style. samples
Terrence Dixon – Reporting From Detroit [Rush Hour]
Detroit techno phenomenon Terrence Dixon is back on Rush Hour with a new album. "Reporting from Detroit" is another prime example of the distinctly unique sound language Dixon has developed over the last three decades – defiant, forward-thinking afrofuturist techno that could only have been made in the Motor City. samples
Les Filles de Illighadad – At Pioneer Works [Sahel Sounds]
"At Pioneer Works", the first new album from Les Filles de Illighadad in four years, finds the Tuareg avant-rock group at the height of their powers, creating a sound that transcends all known genres. This is a heavy and meditative set of music from one of the world's most exciting bands. samples
Filippo Diana – Formula Abstracta [Medical]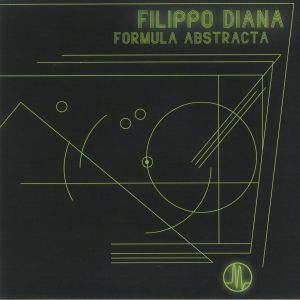 Joe Drive, the Italian electronic producer devoted to techno, electro and house music, picks up again his Filippo Diana alter ego to deliver "Formula Abstracta" on Medical Records. The Filippo Diana's output veers more in the direction of mutated library/soundtrack nu-disco. A journey equally suited for progressive dance floors or the soundtrack to the deep recesses of the mind. samples
Filmmaker – Vlad Tapes [Tartarus]
"Vlad Tapes" is a four-sided impaling sound collage full of new and old explorations by Columbian artist Filmmaker, all mixed on a trippy yet muddy way. This is the first release on Filmmaker's new label Body Musick and will guide the vibe's idea for the next sonic manifestos on the label. samples
Steve Summers – Generation Loss [LIES]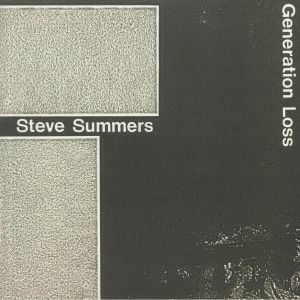 Steve Summers delivers his long anticipated debut double LP for L.I.E.S. Stepping up with 13 tracks, Summers goes across the board exploring all ends of the long lineage of Chicago House music. As a member of Mutant Beat Dance with Traxx and Beau Wanzer or under his Rhythm Based Lovers alias Summers has always managed to tread the line between classic Chicago styles and modern psychedelic Jakbeat floor beaters. listen
Marco Shuttle – Cobalt Desert Oasis [Incienso]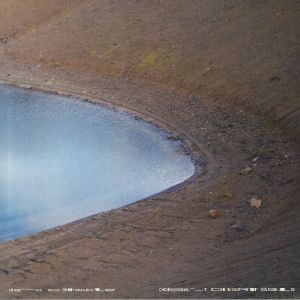 Marco Shuttle's third album, "Cobalt Desert Oasis", features a varied collection of music recorded across a two year period. Often traveling to remote destinations, Marco would come back to Berlin with field recordings, images, and other inspirations to process in his studio and turn into sound. The theme of the journey turns into a something more abstract than a travel diary, where environmental sounds blend in with modular synthesis, drum machines, effects and analog oscillators resulting in a cinematic listening experience where psychedelia, ritualism, and mysticism weave together in a sort of alien soundscape – that as the title of the album suggests, is reminiscent of a parallel utopian world. The album is rich in complex rhythmics, and more than in any of his previous work, has strong acoustic elements. samples
LeRon Carson ‎– Under The Conditions [Sound Signature]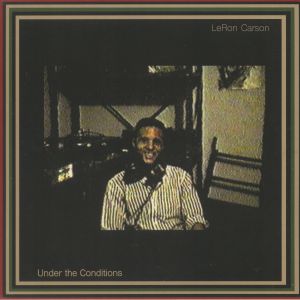 Brilliant album from the legend LeRon Carson on Sound Signature. Raw dusty early Chicago flavored house. LeRon Carson is one of the many unheralded, but still legendary, producers out of the American Midwest. His next move takes him to Theo Parrish's mighty Sound Signature for a new album of his textbook dusty drums and lived-in house grooves. samples
Exterminador – Age Of Consent [Bad Manners]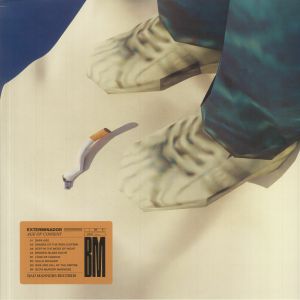 Exterminador is the alter ego of Mario Resta, better known for his work in the deep techno duo Hinode. In the last few years he started building his name away of Hinode as Exterminador and this is debut album. Crafty EBM / New Beat revivalism in Electro mode on Marcel Dettmann's label Bad Manners Records. samples
Plant43 – Sublunar Tides [Plant43]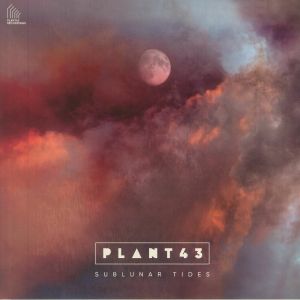 The sixth album by Emile Facey under the Plant43 moniker and the seventh release on his Plant43 Recordings imprint, "Sublunar Tides" is his most expressive and stylistically wide ranging to date. Over 52 minutes and nine tracks the album whisks the listener effortlessly from fast-paced dancefloor electro through the slowmotion cloud-soaring of 'Concrete Breakers', the intricate experimental synths of 'Perfect Ruin' to the lilting, songlike tones of the emotional album closer 'Tides Align'. samples
Claus Fovea – Open Eyes Shut [Lux Rec]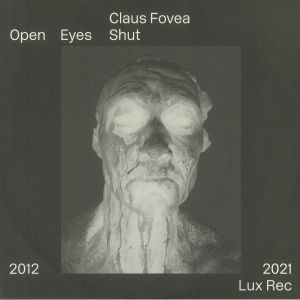 In 2012 Claus Fovea self released a cassette containing 10 tracks. 9 years later Lux Rec re-discovered his tape and it still sounded so true and relevant to them that they decided to release it on vinyl. Claus then reworked some tracks, scrap some, and made few new. The result is a picture frozen in time, in between now and then, the struggle, and sadness, that fragile construction of hope shattered as time goes by, like nothing ever change. samples
Tom Carruthers – Non Stop Rhythms [LIES]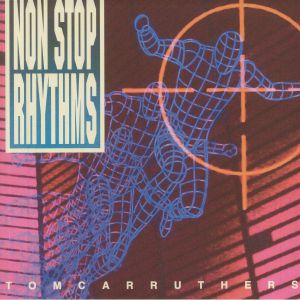 Just before Christmas LIES released this blinding double pack of heavily old school influenced bleep, direct from the depths of England by prolific young producer, Tom Carruthers. These are heavily sample based MPC productions that harken to the carefree days when the pills were pure and the music was fresh and never stopped, when house was techno and techno was house. samples