As we always do at the end of a year, we take the chance to thank you, our readers, for your continuous support and we also have a look at what you enjoyed the most on hipodrome. This is a summary of the top 3 albums, compilations and recordings that you liked the most this year. I'm really happy and proud to see that we have very similar taste in music.
In 2022 the most visitors came from U.S., Romania, U.K., Germany, France and Ukraine. I'm mostly grateful for the people from Ukraine, who in these horrible times for them could still manage to check our website and I hope they found the music they love.
Top 3 Albums
Anthony Rother – DEKATRON [PSI49NET]
The most appreciated album by our visitors in 2022 was DEKATRON of electro veteran Anthony Rother. The album was releases, just before Christmas day in 2021, on Rother's bandcamp page and for a few days was available as a free/name-your-price download.
TLXCO – Errata Corrige [Feral Colony]
The second album comes from TLXCO., a mysterious artist from Venice, Italy. It is a cassette release on Feral Colony, the label of U.S. based artist Chris Mitchell.
Slumberland & Sainkho Namtchylak – Lightkeeper [Morphine Records]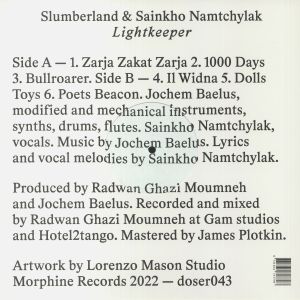 Third one is "Lightkeeper" from Belgian musician, composer and instrument-maker Jochem Baelus. Baelus has created under the Slumberland guise his signature sound using self-made instruments, from the bullroarer to sewing machines and self made organs and on this album he partners with legendary Tuvan throat singer Sainkho Namtchylak to created a new sound sculpture.
Top 3 Compilations
Elsewhere XX [Kalahari Oyster Cult]
Moving on the most appreciated compilations we start with the sixth instalment of DJ soFa's Elsewhere compilation series, released on Kalahari Oyster Cult. Meticulously curated by Belgian sonic globetrotter soFa, Elsewhere XX showcases a dozen outstanding tunes, each dwelling in their own personal space between the imaginary worlds of post-kraut, DIY synth-punk and odd-pop ballads. Melting these genres with contemporary club music is the mission here. Doused in a thick fog of arcane machine talk, tribal rhythms and cosmic synths, Elsewhere XX is an invitation to escape the hall of LED-backlit mirrors that we've so mistakenly come to call our "reality". Gathering artists from all corners of the globe – including Radio Hito, Anatolian Weapons, Eylul Deniz, Dame Area and Electronic Body Girl – soFa's curation lays the groundwork for a unique and thoroughly immersive listening and dancing experience.
Crime Violente Vol​.​5 [Up North Records]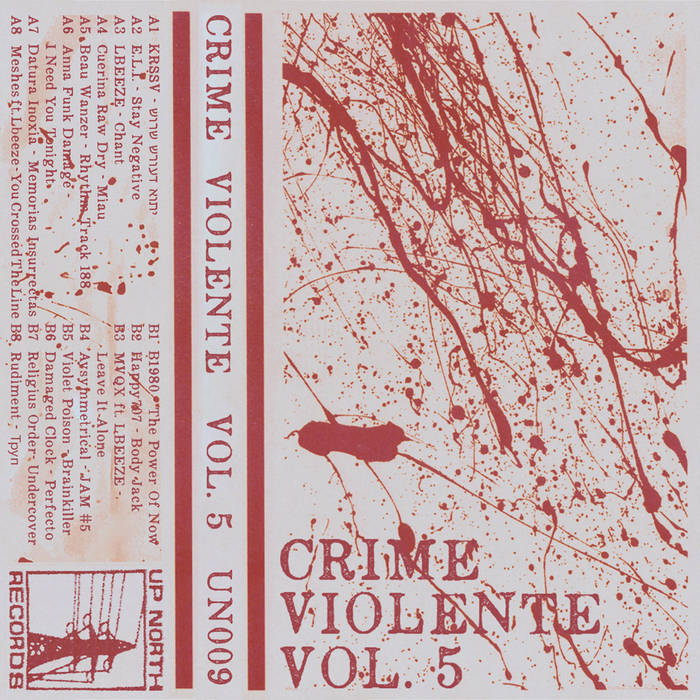 Up North Records is the label of Melborne, Australia, based artist LBEEZE. Crime Violente volume 5 is a cassette compilation released on April 30th, 2022 featuring artists like Anna Funk Damage, Beau Wanzer, E.L.I., Happy707, LBEEZE, Religius Order, Rudiment, Violet Poison and more.
10 Years of SEQ [Sequencias]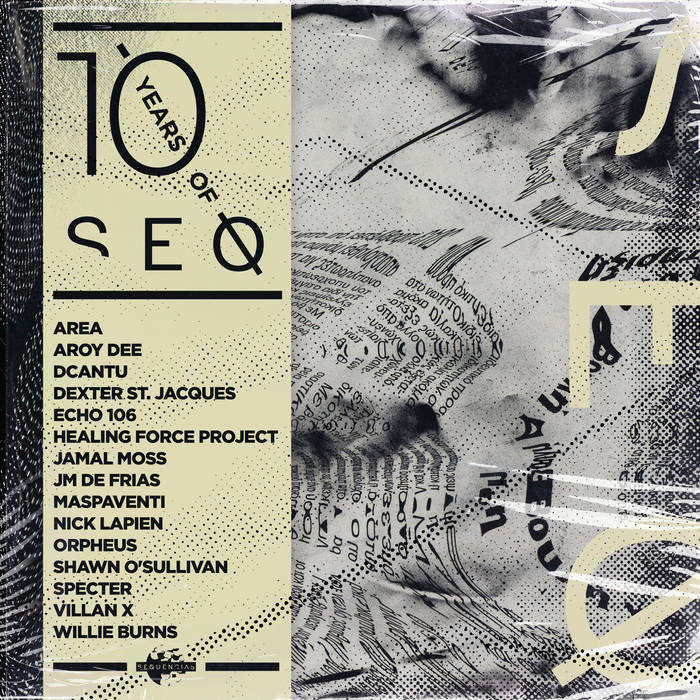 "10 Years of SEQ" is a celebration of Sequencias, the record label of NYC-based artist JM De Frias. The compilation includes a selection of 17 tracks that were previously vinyl-only released on the label, between 2011-2021.
Top 3 EPs
You Can Trust A Man With A Moustache Vol. 4 [Moustache Records]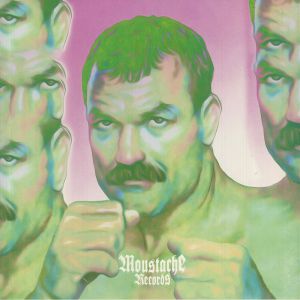 The most successful release from 2022 was by far the Volume 4 of Moustache Records' multi-artist EP series, "You Can Trust a Man With a Moustache". This one features three tracks from John Noseda, Perdu and Kendal, but the formula remains the same: muscular, throbbing and wildly camp fusions of High-NRG, Italo-disco and turn-of-the-80s European electro-disco. A floor killer.
Levon Vincent – Niresa [Novel Sound]
Levon Vincent was always a favorite of our readers and the "Niresa" EP released on his signature label Novel Sound is one of the most appreciated posts on our website. Levon creates his own tonality using his original pitch designs to take the listener to a place that did not yet exist, whilst maintaining priority dance floor focus. The Niresa tracks are using such unique musical intervals that every listener can decide where the music is taking them, and there is no wrong answer.
Transparent Sound – Freaks Frequency EP [Transparent Sound]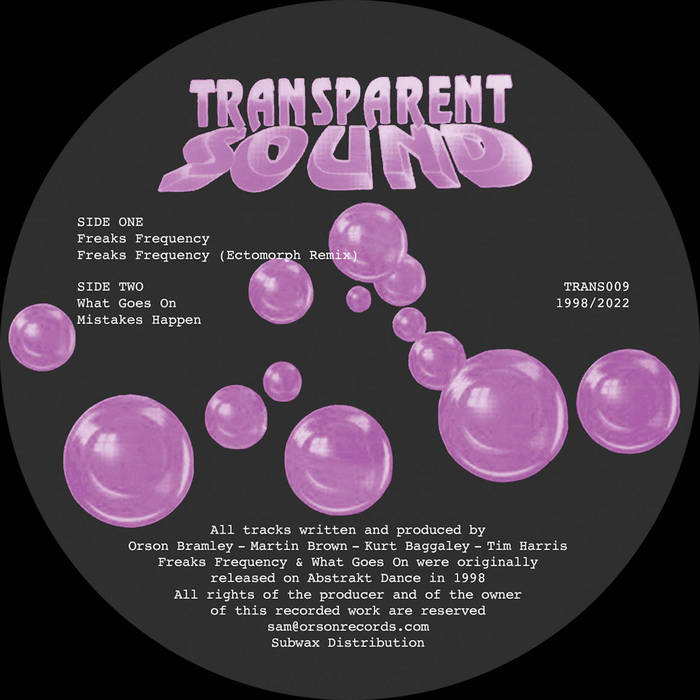 Orson Bramley and Martin Brown's Transparent Sound project reaches way back to the mid 90s, and they're still going strong rolling out the most on-point electro in the business. Their "Freaks Frequency" is a sought after analogs classic that was original released on Colin Dale's Abstrakt Dance label in 1998. This reissue includes a remix from the mighty Ectomorph and a previously unreleased cut called 'Mistakes Happen'.
Top 3 Recordings
Traxx @ H.A.N.D. Have A Nice Day (Berlin) 22.10.2022
This recording is so special and I'm so happy to see that our readers are loving it the same way we do. It is a recording of an almost 9 hours! unique demonstration of the The Visionary Deknician that took place on October 22nd, 2022 at Have A Nice Day in Berlin.
Waje – Italo Moderni Mix 88
Italo Moderni has put out in 2022 a powerful string of releases, but also a lot of good mixes, just reaching podcast #100 a few days ago. The podcast from Madrid veteran DJ, Waje, was favored by many of our visitors.
Mick Wills ~ Sensor
Also happy to see one in the preferences of our readers. Mick Wills is one of our favorite DJs and his set at Ombra Festival two month ago was memorable, to say at least. This mix is recorded for Sensor Festival, a new festival that took place in the Mount Aragats, in Armenia.