#VăVedemDinSibiu
It has been 4 years since I made the last 'review of the year …' or 'best of … ' list and it was not planned for 2017, but looking back at last year somehow the music scene shifted in a good way. From the music point of view, I think we are living better times now, we can see a revival of the old school electro and acid house, afrobeat is still hot, EBM is going strong.
There are more and more labels that are releasing quality music and a lot of festivals that are promoting it. The Netherlands is at the forefront of this by supporting a lot a great festivals, like Dekmantel, Strange Sounds from Beyond, ZeeZout, with clubs like De School, Shelter, with Rush Hour and Red Light Radio. But also other places like Astron Bar in Athens, Drugstore in Belgrade, We Are Radar in Krakow, Positive Education Festival in Saint-Etienne, Nachtdigital Festival, Digital Tsunami Camp in Lithuania (we are going there this year) and many other.
So, I decided to look back at 2017 and see what our readers enjoyed most in our little corner of the internet.
Albums
The Hacker – Le Théâtre Des Opérations (Dark Entries)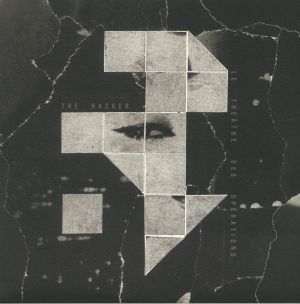 The most appreciated album by our readers is the one released on Dark Entries by Michel Amato aka The Hacker. 'Le Théâtre des Opérations' sees the enigmatic artist go back to his roots, performing a 100% analogue set directly inspired by his first true loves of New Wave and dark, powerful techno. The album veers from gritty, raw EBM to dark, subterranean electro, effortlessly channeling the strains of the Michel's musical DNA.
Jeff Mills – Planets (Axis)
Next is Jeff Mills' tribute to the masterpiece of the British composer Gustav Holst, 'The Planets', which was created a century ago. 'The Planets' is an elegant musical tour to each one of our Planets in the Solar System. Holst brought forth imaginary visions of space that would survive many generations and decades after. Jeff Mills composes a sonic journey to re-discover our neighboring planets in a 18 piece suite that explores the nine planets, including the portions of space in between the Planets, the nine regions Mills calls Loop Transits.
I'm very happy for this one because in April we will be attending the new Jeff Mills show together with Orchestre du Capitole Toulouse, called 'Lost In Space'.
Dopplereffekt – Cellular Automata (Leisure System)
The third album is 'Cellular Automata' from Dopplereffekt aka Gerald Donald and Michaela To-Nhan Bertel. 'Cellular Automata' comprises a lot of movement and energy in nine ambient-electro tracks. Dopplereffekt plant their energetic waves of electrifying bass into vast and desolate soundscapes that transport you into a strange and complex world.
Compilations
DJ Stingray – Kern Vol.4 (Tresor)
Opening the compilations section is Kern Vol.4, a typically forthright selection of techno and electro jams, by Detroit legend DJ Stingray.
Danzas Electricas (Macadam Mambo)
The second is a compilation of adjustments/edits made by friends and members of the Macadam Mambo label. Mostly obscure tracks, from post-punk to synth-pop, experimental and more. Macadam Mambo is doing a great job in recent years, so it's a pleasure seeing this release in top 3 compilation from 2017.
Africa Airways Three: The Afro Psych Excursion 1972-1984 (Africa Seven)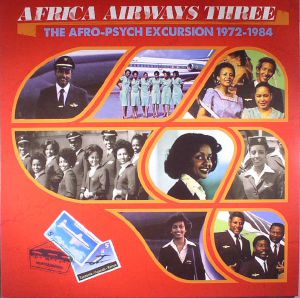 In the recent years African music has became more popular and more DJs are including afrobeat, afro-funk and disco in their sets. Looks like our readers are also following this trend and hence this compilation is third in their preference. In the few years since it's birth, Africa Seven label has established itself as one of the first outlets for rare, unhinged world music. This compilation is a mind-expanding journey through the Afro-Psych skies.
EPs
In the EPs section there are some interesting surprises, not the usual suspects to be find in this kind of end of the year collection of releases.
Zeta Reticula – EP 6 (Electrix)
The most-sought after release from 2017 is the sixth EP from Zeta Reticula aka Umek on Electrix Records. The Slovenian DJ and producer continues his Zeta Reticula series with bass-quaking electrofunk action. Along the other electro releases from this Top (Dopplereffekt, Stingray or even The Hacker), the Zeta Reticula EP signals a revival of electro.
Les Yeux Orange – Togosava (Good Plus)
Besides electro, African music is the other big winner of 2017 as this release demonstrates it. Les Yeux Orange are a group of friends, party organizers, DJs and producers from Paris. We know them from their long and mighty podcast series. In 2016 they started also the Les Yeux Orange label and Good Plus sublabel. Seeing Togosava in the top 3 EP preferences of our readers is a really nice surprise.
Casa Sports Vol.1 (Casa Voyager)
Electro again. But this one is a surprise. The debut release of Casa Voyager a Moroccan label exploring hidden cultural spheres in Casablanca. Five liquid electro tracks and one of my favorite electro tracks from 2017.
Mixes
RA557 – Inga Mauer
The most appreciated mix by our readers is the Resident Advisor podcast by Russian DJ Inga Mauer. We saw her playing last year at the Rokolectiv Festival in Bucharest, but we were not impressed.
Eli Verveine – Nightime Drama Podcast 001
Seeing Eli Verveline in the preferences of our readers is a surprise. She is not the kind of DJ you would expect to see in this kind of tops. She made her Romanian debut in November 2016 at the opening of Kran (sadly now defunct), but we where not able to attend the event.
Intergalactic Gary – Hologram mix 002
No surprise here, just one of our favorite DJs doing what he knows best and this is why we love him. Good to see that our readers like it also.
Romanians
For the Romanian artists and releases another post will follow soon, like the one from last year, but for now this is a short preview. The first three Romanian releases in the eyes of our readers.
Jay Bliss – Vrăjitorul din Orz (Stomping Grounds)
The first one is a huge surprise, it's the debut longplayer from our old friend Jay Bliss aka Iulian Cazan, on his own label Stomping Grounds. A few years ago, he moved from Sibiu to Bucharest and since then he started to release some good music on his labels Stomping Grounds and Vade Mecum. Lush and organic pads, playful textures and attention to details are the building blocks of this introspective work. Not really the kind of music I would like to hear on the dance floor, but I'm happy our readers like it.
Khidja – Impossible Holiday … (Hivern Discs)
Seeing Khidja is the preferences of our readers preferences is not a surprise. They are at the forefront of the Romanian electronic music scene, pushing things forward with everything they release. In their Hivern debut, they keep pushing the boundaries of their sound to forge some of their boldest productions to date under a new (and darker) light.
Petre Inspirescu – Vîntul Prin Salcii (Mule Musiq)
Closing the Romanian top 3 in the preferences of our readers is one of the "gods" of the Romanian micro-house scene. Petre Inspirescu is one third of [a:rpia:r], the ensemble that triggered the birth of a gender in the electronic music in the last decade and made Romania known around the globe. I'm not a fan of their music and hype, but besides that Petre Inspirescu aka Radu Bodiu is a really talented musician and you can hear this is his latest ambient/experimental album 'Vîntul Prin Salcii', released on Mule Musiq. Nice one.
This was 2017 in the eyes and ears of our readers.
We thank you for being faithful followers and wish you all the best in 2018.