The end of the year is always a good time to step back an reflect and for me is also a time to take a look at what our readers enjoyed the most on hipodrome. This is a summary of the top 3 albums, compilations and recordings that our readers liked the most this year. I'm really proud with our visitors and you can see they have a good taste in music.
In 2021 the most visitors came from places like US, Germany, Romania, UK and Ukraine.
Albums
Froid Dub – An Iceberg Cruising The Jamaican Coastline [Delodio]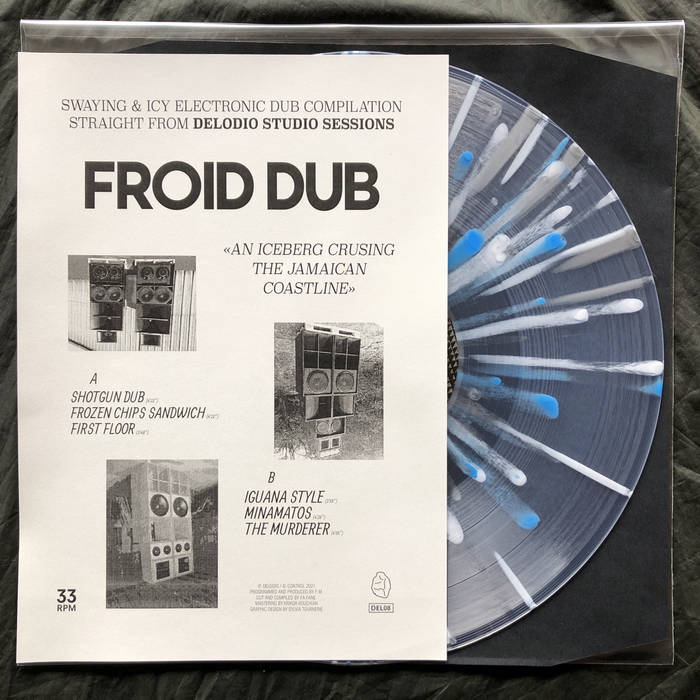 The Ne-21 – In the Realm Of Electricity [She Lost Kontrol]
The Ne-21 is an electronic music producer duo from Italy composed of Lino Monaco, Nicola Buono from Retina.it, known also for the Le Officine Di Efesto & Men With Secrets projects where they collabotrate with Donato Dozzy. "In The Realm Of Electricity" is a collection of 8 tracks composed and recorded between 2012 and 2020 at the Sy6 studio in Boscoreale. The outcome is a perfect blend of synth pop and minimal wave, filled with icy synths, shuddering bass, and anthemic vocals, ranging from mumbled vocoder to arch talk-singing. While diverse in atmospheric scope, swells of ghostly synths circle the driving beat throughout, producing a haunting totality drenched in an ethereal midnight trance; the submerge of cold, spectral vocals sing within the darkest depths of a starry soundscape – the gloomy romanticism of low, distant vocals bursting with post-punk melancholia. listen
Filmmaker – Vlad Tapes [Body Musick/Tartarus]
"Vlad Tapes" by Filmmaker, the raw post-punk, EBM, minimal wave producer from Medellin, Colombia, is a four-sided impaling sound collage full of new and old explorations, all mixed on a trippy yet muddy way. The digital album was release by Body Musick at the beginning of the year and the vinyl came mid summer on Tartarus. listen / youtube
Compilations
Modernation Vol​.​ 3 (Special Edits) [Italo Moderni]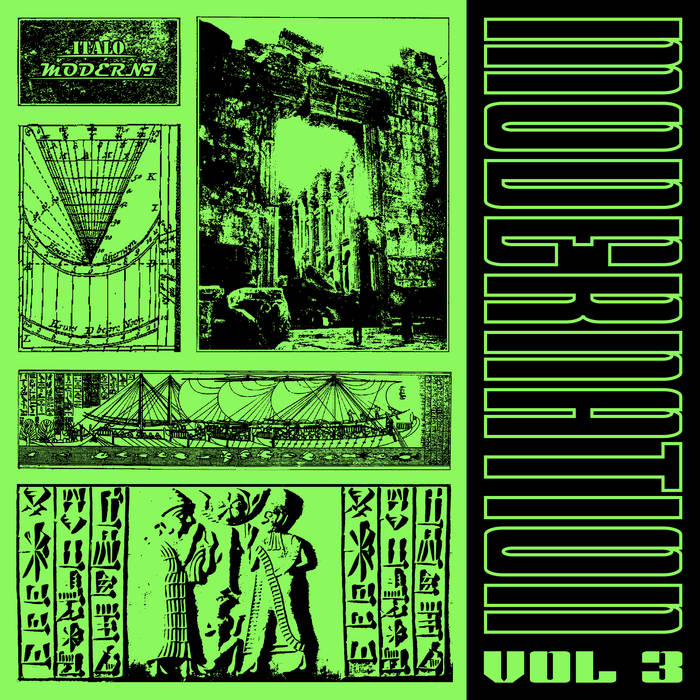 Modernation Vol. 3 from Italo Moderni is one of the 2021 Giveaways we listed in a previous post. It's a free / name-your-price compilation self released on the Italo Moderni Bandcamp, featuring italo/disco edits from some of the masters of the gender.
Kankyō Ongaku: Japanese Ambient, Environmental & New Age Music 1980-1990 [Light In The Attic]
"Kankyō Ongaku: Japanese Ambient, Environmental & New Age Music 1980-1990", release on the Japanese archival series from Light In The Attic, is an unprecedented overview of the country's vital minimal, ambient, avant-garde, and New Age music – what can collectively be described as Kankyō Ongaku, or environmental music. listen
Sons of Traders 002 [Sons of Traders]
Sons of Traders 002 is an 8 tracks compilation of loosely knit artists that surround the duo Sons of Traders (Mike Tansella Jr. and TANS). listen
EPs
Levon Vincent – All Good [Novel Sound]
In 2021, Levon Vincent had a strong comeback on his own label Novel Sound, with six new single releases (NS-31 – NS-36). NS-32 made it to the harts of our readers and "4am Rush" is also one of my all time Levon Vincent favorite tracks. listen
Modern Analysis – Proto Rhythm [Nation]
When you see this in your readers favorites the only this you can do is to be happy and grateful that we have these people coming here day by day and give us strength to go on and continue to do what we do. After a 4 year hiatus, Nation return with Modern Analysis, a new alias project from Traxx and Alex From Queens. listen
Cosmic Underground / The Fair Sex – REZ6six [KMA60 Rezpektiva]
The third EP is the sixth release on KMA60 Rezpektiva, featuring two projects from Luca Cucchetti & Massimo Berardi with four Italian cosmic deep house tracks.
Recordings
The Advent – EPM podcast #144
Moving on to recordings, the first in preferences of our visitors is the EPM Podcast #144 from techno and electro legend The Advent AKA Cisco Ferreira.
Traxx – Passage 2021 (a Dance Tunnel Selection)
"Passage 2021 (a Dance Tunnel Selection)" is a a 6-hour selection by Traxx (Nation), dedicated to Danny's in Chicago where he held his monthly party Passage. Curated and programmed musically by Traxx, transporting us to a full night of music from 9-pm til 2am. Needless to say one of our favorite presentation from this year.
Mike Tansella Jr – RND 024
Taking the third place is Mike Tansella Jr. from Sons Of Traders with his mix for the Research & Development Mix Series.
I'm really grateful with how the Readers List came out this year and this motivates us even more to continue what we had been doing for the last 12 years.