This is a short recap of what our readers enjoyed most on Hipodrome, a top 3 of the most appreciated albums, compilations, mixes and other stuff.
Albums
Vakula – Metaphors [Leleka]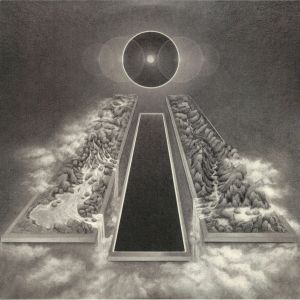 The most appreciated album by our readers is 'Metaphors', the album from the Ukrainian master Vakula. 'Metaphors' is slightly different from some of his full-length excursions, focused as it is on the gently unfurling, head-in-the-clouds world of ambient music. Of course, much of the music is still gently rhythmic but the vibe remains thoroughly horizontal throughout.
SIT – Invisibility [Sushitech]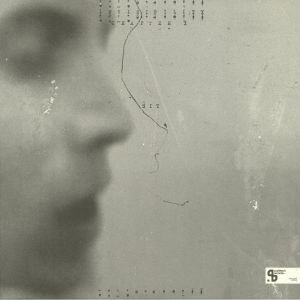 The next one is a really nice surprise for me. I'm talking about 'Invisibility', the second album from the Romanian duo SIT aka Sideways Invisibility Theory, released on Sushitech. 'Invisibility' features trippy, low-slung late night workouts seemingly designed to operate in the cracks between tech-house and stripped-back, minimalist techno. There are naturally subtle variations throughout – a nod to dub techno here, a psychedelic acid line or dreamy deep house texture there – but throughout, their focus remains firmly on wonky early morning workouts. The DJ & producer duo is based in Bucharest and was formed in 2009 by Cristi Cons and Vlad Caia.
part 1 / part 2 / full album
Lucky Brown & The S.G.'s – Mesquite Suite [Tramp]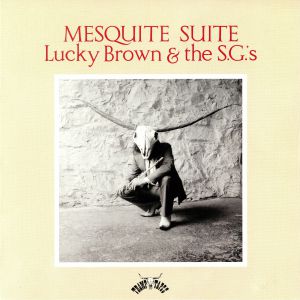 I started nine years ago The Hipodrome of Music as a electronic music blog, so I'm really surprised to see that one of the top 3 most appreciated albums by the Hipodrome readers is a jazz album. I'm talking about 'Mesquite Suite' by Lucky Brown & The S.G.'s release on Tramp Records. On "Mesquite Suite" Lucky Brown is forging new paths by soaking up musical styles from all over the world to infuse with his own totally unique way of producing. It has been Lucky's aim to paint for the world a picture of the vernacular jazz that America's neighborhoods once crafted as their own homegrown cultural heritage.
Compilations
Quare Groove Vol. 1 [All City]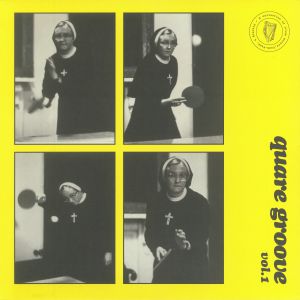 The most sought after compilation by out readers is Quare Groove Vol. 1 released on All City Records. This superb compilation shines a light on Ireland's previously unheralded underground and alternative music scenes of the '70s and '80s. It's packed with obscure and lesser-known gems covering a myriad of related styles.
NDATL 10 Year Special Edition 2018 [NDATL Muzik]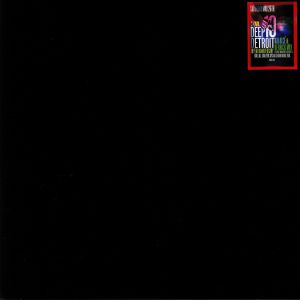 Next is the ten years anniversary release of NDATL Muzik. The compilation features tracks from Detroit heavyweights Derrick May, Mike Huckaby, Norm Talley, Omar-S, label owner Kai Alcé, Chez Damier and others.
La Contra Ola – Synth Wave & Post Punk From Spain 1980-86 [Les Disques Bongo Joe]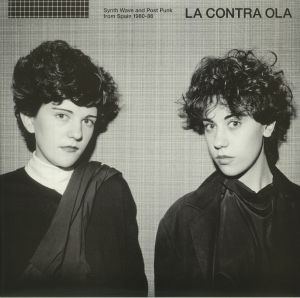 The last one is a compilation dedicated to the early 80's Spanish Synth Wave and Post Punk scene. An anthology which explores the electronic music side of the independent music produced in the days in the Iberian Peninsula. This selection of nineteen synthetic pop songs with industrial sounds is a symbolic of the musical dawn that Spain experienced during the decade marked by the return of democracy and by the creative freedom initiated by Punk music.
EPs
Book of Life / Knickknack – Verlorene Seelen / Freudlos (M​.​W. Cuts) [Aspecto Humano]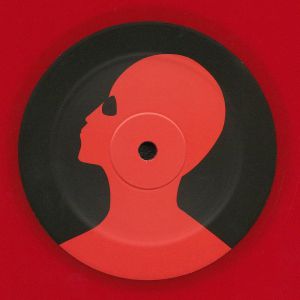 One of the most searched release this year was the edits EP by Mick Wills on Aspecto Humano. In the meantime this was removed from all online records stores, but you can still find it on discogs. The master of edits, Mick Wills transformed two tracks of the past, from Book Of Like and Knickknack, in two superb master pieces. From glorious Italo-disco to a hypnotic Industrial. The ones how managed to get their hands on this must be really happy.
Kosh – Null 212 EP [Casa Voyager]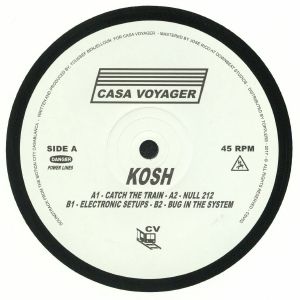 In the list of last year we had in the top 3 EPs the debut release from Casa Voyager. This year the Moroccan had three new releases and one of them made it to our top 3. With the 'Null 212 EP', Kosh aka Youssef Benjelloun delivers a four electro tracks exploring hidden soundscapes in Casablanca.
Post.23 – Whispers [Stilla Ton]
This is the first release of the new Swedish label Stilla Ton and it came out without any information related to the artist, record or label, but somehow if found it's way to out readers preferences. It's features six songs from Post.23 raging from melancholic Synth-Pop to New Wave and industrial EBM.
Mixes
In the mix section this year we have a really really great selection, also some of my favorite .
Tangerine Dream live @ Boiler Room x Dekmantel Opening Concert 01.08.2018
The first one is the live performance of Tangerine Dream, which was the opening act from Dekmantel Festival this year.
Mick Wills @ 20/44 (Belgrade) 20.01.2018
Mick Wills is again in this summary, after the edits release, this time if one of the most appreciated mixes on our site. This is the live recording from Belgrade at the beginning of the year.
Intergalactic Gary @ Et Andet Sted 12.05.2018
The last mix from our readers top 3 preferences is the live recording of Intergalactic Gary at Et Andet Sted in Denmark. He is a steady presence on Hipodrome and I'm happy see that also our readers appreciate his work. One of John's mixes was also last year in the preferences of our readers.
Romanians
SIT – Invisibility [Sushitech]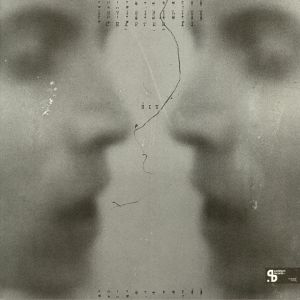 As you already had seen, we have a Romanian release already in the top 3 albums. This is the SIT album on Sushitech.
part 1 / part 2 / full album
mir.ON – A Dark Ambient Trip [Soundsphere]
This one is a big surprise. Miron Ghiu has been experimenting for almost 10 years in the field of sound art, both on his own and as a member of the ambient /drone/noise duo Nava Spațială. His ambient album was release on the Romanian electronic music netlabel Soundsphere.ro and found its way to top 3 Romanian releases in the preferences of our readers.
Lisière Collectif – Route Du Nord [ABC.LTD]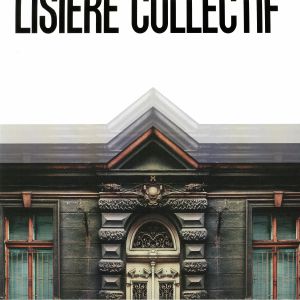 The next EP is 'Route du Nord' and comes from the trio Lisière Collectif (Bogdan Ardeleanu, Dan Gheorghe and Andu Simion). Three tracks with phat beats and organic sounds, while he breaky patterns lead your way through a magical musical journey. This is also the debut first of the new Romanian label abc.ltd.
This is the most loved music by the Hipodrome readers.
We thank you for being faithful followers and wish you all the best in 2019.