2020 was a tough year for almost everyone and definitely a year to forget for our scene. Events and gigs canceled, venues closed, artists lacking a way to earn a decent living and club culture facing a threat like never before.
In the midst of these events were several people / organizations who tried to ease the pain, offering out some comfort by releasing music to people for free or by pay as you want download. This was always done, but this year I noticed that more and more artists are doing this.
Here is a selection of albums and compilations I came across this year and that I think is worth mentioning again.
Creme Organization released at the beginning of the Spring a free compilation to celebrate its 20th birthday, which features exclusive tracks by label mainstays and some up and coming artists from the West Coast and beyond. Includes 20 tracks by the likes of Ekman, Innershades, Legowelt, Marco Bernardi, Mark du Mosch, Myriadd, Perseus Traxx, Simoncino and others.
Phormix from Athens released last April a free download / name your price compilation including 21 tracks by Anatolian Weapons, Baz Reznik, Celldod, DJ Loser, Fragedis, Morah, Outermost, Penelope's Fiance, Unhuman and many more.
Gesloten Cirkel released on his bandcamp via his Ratsnake alias a series of pay-what-you-want download releases. On ПЛЕДЖЕ, the enigmatic producer compiles six tracks fresh our the studio and a bonus live version. Oozing in raw synthesis, fiery acid lines and classic hardware drum sounds they both embody a sound that is the elixir of life for the true analog freaks.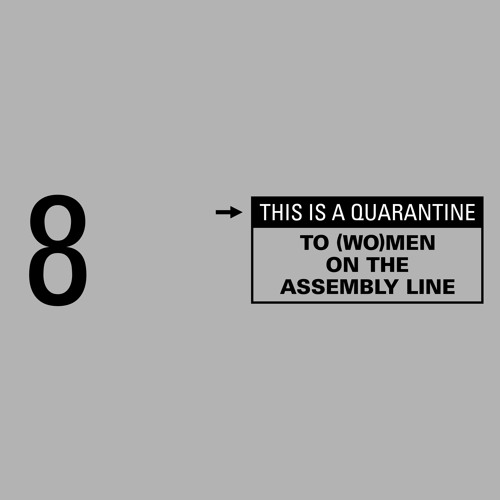 Arnaud Rebotini started to give away free tracks on his soundcloud page a during the start of the pandemic in his "Quarantine" series. He releases several EPs with tracks by himself and remixes from producers from all around the world. "To (Wo)Men On The Assembly Line" includes the original track and 6 remixes from David Carretta, Djedjotronic, Jensen Interceptor & Kris Baha, Max Durante and Perel.
Brokntoys released in May "Cold Light, Low Tide", a free digital compilation of 7 tracks from affiliated artists, featuring Black Propaganda, Obergman, K100 Signal, Trance Remix, Annechoic, Non Punire and XY0815.
In July RØDHÅD released the album MOOD, his first ambient experimentalist release, comprised of his own solo archival material mostly from 2017/2018, working on a plane of spontaneity, devoid of set structures. This came out as a pay-what-you-want release on his bandcamp.
Danny Wolfers released last Spring, on his bandcamp, 3 albums that where for a while available for free download. In December he released a new one, this time with his Smackos alias, providing a 11 track album free to download / name your price on bandcamp.
Pedro Vian shared, at the beginning of December, a 5 tracks EP on his Modern Obscure Music's bandcamp, free or name your price.