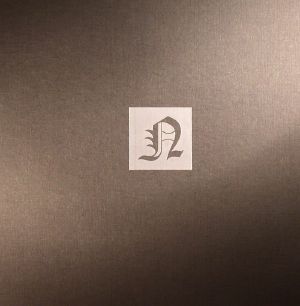 *THIS IS A
PRE ORDER
ITEM, THAT MUST BE PAID FOR IN ADVANCE IN ORDER TO SECURE YOUR COPY*
Nation returns to the Forefront! Going ALL out, 25 Track, 7x 12inch set in luxury linen box. A label designed to push the underground to a new level of electronic sound through experimental styles of musical consciousness.
The Modern Electronic Element series has been an exposition undertaken by Nation designed to show different aspects within Jakbeat, and was inaugurated back in 2008.
The evolution of the Modern Electronic Element Series enters the third phase. Consisting of 25 musical compositions spread over seven records the 3rd edition of the Electronic Element Series is featuring a swathe of compelling artists and projects. Charles Manier, Elec Pt.1, Gavin Russom, D'Marc Cantu, Darrin Huss of Psyche, Specter, Beau Wanzer/Corporate Park, NGLY, and JTC are amongst the contributors along with some names less familiar like Dieter Flegel of Transformation, Sighe Bythos, Ariisk, SSPS, Altered Form and Ja Ja. Reminiscent of the classic Chicago sound, Cosmic Experimental Avantgarde and Contemporary Machine Driven Electronic Music amongst many other so-called genres and styles, this boxset maintains the spirit of simple synths and prototypical rhythms manifested from the early age of electronic dance and is an intelligent work that is embedded with complex Kode, never repeating the same formula twice… Nation is RWTHO = Rollin' With True Heads Only!
rushhour
/
nation