The modern synthwave scene would be significantly poorer without the keen ear and tireless efforts of the Mannequin label run by Alessandro Adriani.  Adriani says it best when claiming that "there is no such thing as 'old' or 'new' music…only the music of now". With this cogent statement of intent, Mannequin continues to go on exploratory missions to find the best and most relevant aspects of genres like acid, industrial, EBM, post-punk, coldwave and still more.
Mannequin announces its 10 year anniversary with a compilation of tracks from the labels closest friends for its 100th release, called Waves Of The Future.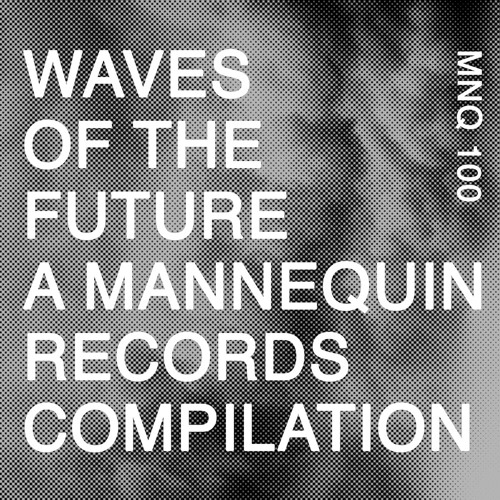 The compilation brings together a range of unheard cold wave, industrial, techno and experimental tunes from Adriani and a group of labels closest friends. It is a non-retrospective compilation illustrating the aesthetic durability of the label, none of the artists appearing on this collection haven't put out their own releases on Mannequin yet, despite acting as Mannequin's unofficial ambassadors (via DJ sets and other means). Silent Servant, whose Jealous God imprint recently issued an Adriani 12-inch, and L.I.E.S. boss Ron Morelli lead the way, while Beau Wanzer, Shawn O'Sullivan, Not Waving, Willie Burns and Illum Sphere also contribute. There's also a collaboration between Adriani and An-i.
Here is a a snippet of Alessandro Adriani's track together with An-i 'With You'.
Waves of the Future perfectly illustrates Mannequin's non-linear philosophy and Adriani's suggestion that Mannequin listeners directly engage with the music rather than trying too hard to analyze or dissect it. The compilation is due to come out as a double-vinyl and in digital formats on February 16th, which is also the night of a Mannequin showcase at Berghain in Berlin. A label tour is also in the works.