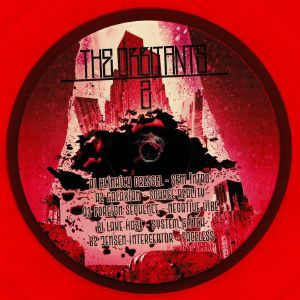 Get on board 5 new space alchemists for the next level of "The Orbitants"! The "Panic Side" (Side A) refers to a synthetic melody transition from the beatless Heinrich Dressel's intro, to the mystical drama "Source Reality", a utopistic abstract-composition by Galaxian, who serving his anarchic vision of electronic music.
Falling into the wicked flash born from Foreign Sequence's Oberheim. 
Entering to the "Black Side" (Sibe B), the virus infected the system: it's the Lake Haze electro hit! Spooky pads triggering the edgy arpeggio, body of the track. 
Jensen Interceptor provides yet another one of his tipycal alien incursion with a cruel-core on a beat techno influenced.