From time to time I like to take a brief look at what our readers enjoyed the most and the end of the year is always a good time to do so. In order to do this I compile a top 3 of the most appreciated albums, compilations, mixes our readers liked in the last year.
As a cover for this year's post I choose a map showing from where our visitors come and the first 10 places are the US, Germany, Romania, UK, Ukraine, The Netherlands, Spain, France, Russia and Italy.
Albums
Legowelt – Tips For Life [Nightwind Records]
The most sought out album from 2020 is Legowelt's "Tips For Life" album. This came out on Legowelt's bandcamp page and it was available as a free / pay-what-you-want download for a while.
Florence – Analogue Expressions [Delsin Records]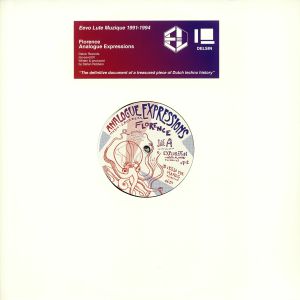 Next is "Analogue Expressions" from the project called Florence made out by the early pioneers of Dutch techno, Wladimir Manshanden and Stefan Robbers and released on Eevo Lute Muzique. This double set of remastered, reissued tracks, provided by Delsin Records, gathers together the earliest Florence and Wladimir M. material, largely recorded between 1991 and 1994, across five discs – the definitive document of a treasured piece of Dutch techno history.
DAWL – Born Abstract [Childhood Intelligence]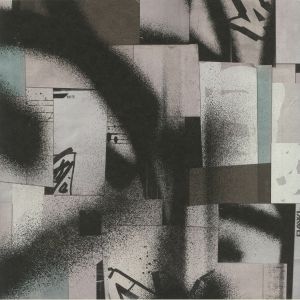 "Born Abstract" is the debut album of the UK bleep & breakbeat artist DAWL, released just a few weeks ago on Childhood intelligence. The 10 tracks album is a hypnotizing mix of graffiti vibes & old school techno, full of massive basslines & trippy atmospheres.
Compilations
CAREBOT$ [Bass Agenda Recordings]
Talking about compilations from 2020, the most appreciated by our readers is "CAREBOT$" released by Bass Agenda Recordings. "The international electro and techno producer community has come together to raise money for two charities doing vital health work during the Covid-19 crisis – NHS Charities Together and Médecins Sans Frontières. The project began in April this year. The resulting release is an essential compendium of techno and electro featuring some of the most respected creators working in the genre including The Hacker, Radioactive Man, Anthony Rother, Delta Funktionen, John Selway, Carl Finlow, Kronos Device, and more than 120 more!"
How Sick Do You Get When You Look At Yourself? [L.I.E.S. Records]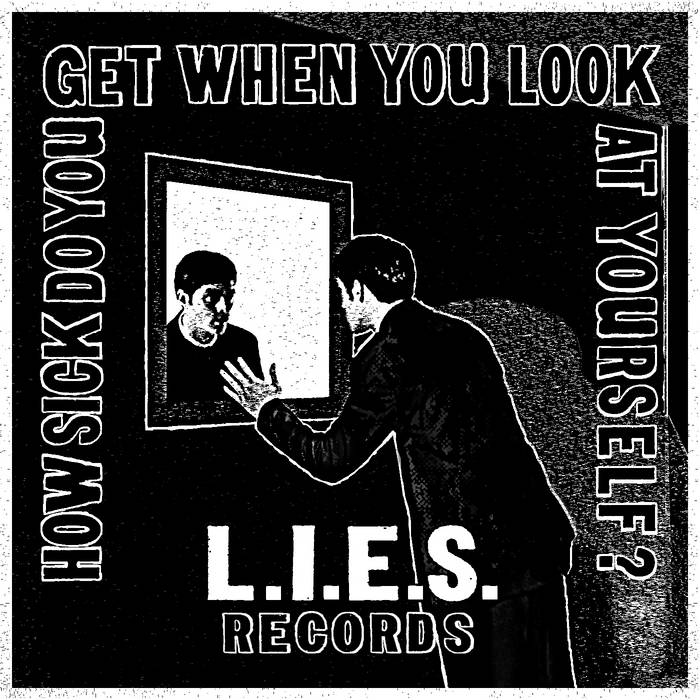 The second compilation is L.I.E.S. Records' "How Sick Do You Get When You Look At Yourself?" with tracks from 51717, Bad News, Beau Wanzer, Chupacabras, Daniel Holt, December, Delroy Edwards, Entro Senestre, Innsyter, JT Whitfield, Krikor, S. English, Teste, TV.OUT and Willie Burns.
Apocalypse Domani [Giallo Disco Records]
The third compilation is "Apocalypse Domani" released by Giallo Disco described as the soundtrack "for your late night summer walks or woodland rituals". In the compilation, electro meets dark-ambient via low-motion techno and styles in-between, through 23 tracks from the likes of Ali Renault, Antoni Maiovvi, Bill Ambrose, Mickey Dagger, Pablo Bozzi, Timothy J Fairplay, Ubre Blanca, Vercetti Technicolor, WLDV and many other.
EPs
By far the most sought after three post for Hipodrome during 2020 are the next three EPs.
Cardopusher – Fed With Lies [Mechatronica White]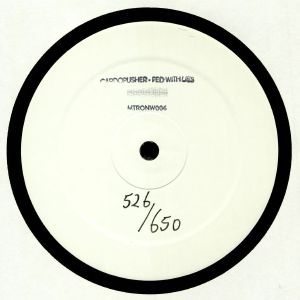 First comes Cardopusher with his 4 tracker on Mechatronica's White series. A violent mesh of EBM, electro, industrial, techno and unearthly ambience, impaled with sonic truths and programmed for mass feeding. A menacing antidote to these deceitful times.
Paris – I Can Feel It [Omaggio]
The second one is the reissue of "I Can Feel It" by Paris. This was release on Tomorrow, back in 1987, by a a teenager named Thomas Barnett under the alias Paris and includes on of the first mixes done my Juan Atkins. The reissue came out on Strictly Groove's sublabel Omaggio.
Kris Baha – Barely Alive [Emotional Especial]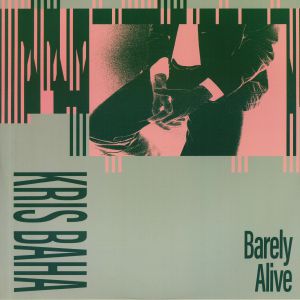 Next is "Barely Alive", the first 12" on Emotional Especial by Kris Baha. It includes also remixes from Timothy J Fairplay, Job Sifre and Das Ding.
Mixes
Here are the three mixes, podcast or live recording that our readers appreciated the most.
Helena Hauff & L.F.T @ HÖR (Berlin) 06.10.2020
The most appreciated mix is the B2B between the Hamburg and formed Golden Pudel residents DJs Helena Hauff and L.F.T. , played at HÖR Berlin in October.
Melanie Havens @ HÖR (Berlin) 26.02.2020
The second mix is again from HÖR Berlin with a mix from Melanie Havens from The Brvtalist takeover in February.
Alan Oldham aka DJ T-1000 – EPM podcast #132
The third mix is coming from EPM podcast series and features Alan Oldham aka DJ T-1000. He is among the 'Third Wave' of Detroit Techno DJs and producers and a former Underground Resistance member.
Romanians
The following section is dedicated to releases by Romanian artists. Production wise 2020 was not the best year for the Romanian artists, with just a handful of notable releases. The most prolific projects were again Lisière Collectif with releases on their LSR, the well known Boruside with her second album, this time on Dark Entries, and FILIPP with his first releases on Swiftness and Geodesic. The next three are the most looked up Romanian releases on Hipodrome.
Lisière Collectif – LSR No. 04 [Lisière Collectif Series]
The most looked up release by Romanian producers is the number 4 from the Lisière Collectif Series by the Lisière Collectif trio, formed by Bogdan Ardeleanu, Dan Gheorghe and Andu Simion.
Borusiade – Fortunate Isolation [Dark Entries]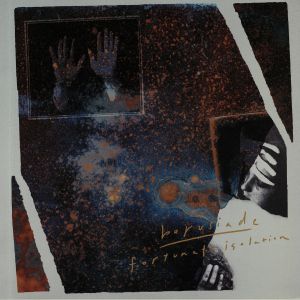 Dark Entries Records surfaced in February "Fortunate Isolation" the sophomore album from Borusiade. The album's sound is gloomy and powerful mixing sonic film sequences, rhythmic excursions and soothing yet obsessive vocals that touch one's deepest senses. Lyrically the songs tackle themes of forgotten memories, spirituality, mortality, and destruction.
FILIPP – Miletus [Geodesic]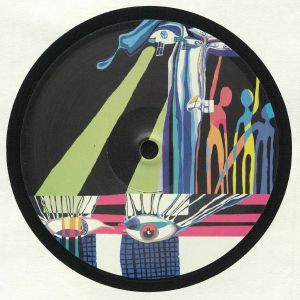 FILIPP is the co-founder of Kosmogonik (togheter with Bogdan Ardeleanu from Lisière Collectif). In 2020 he made his solo debut with two 12″ on two new Romanian label. "Miletus" released on Geodesic made it's way into our readers preferences.
With this, the top 3 preferences of our readers can be closed. I take the opportunity to thank you all for checking this tiny corner of the internet and I hope you enjoy what you find here.
Stay tuned for our list of best albums of 2020 and a feature dedicated to the Romanian artists.