reptant
All posts tagged reptant
Steeplejack steps back with 4 acid flavored Techno Cuts.
The yearly compilation by R.a.n.d. Muzik Recordings, this time with the lizard wizard Reptant, his close friend Lou Karsh, Leipzig newcomer, Tim Schlockermann and a very special re-release of CRC's 'Influence Device 001', originally released on the amazing Leipzig label, Zyntax Motorcity in 2009.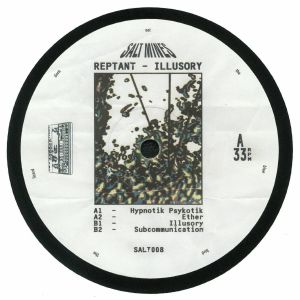 Reptant joins Salt Mines for their second record, Illusory. A tech-ed out step into the sewers of acid, break-beat & deep house.