This post is about the followers of my blog and the most successful posts, the releases that gathered the most likes and clicks in 2013 from my visitors.
———————————————————————————————
Hipodrome Visitors Top 3
Albums
The most appreciated album in 2013 by the visitors of The Hipodrome Of Music is by far the new Omar-S album,  "Thank You For Letting Me Be Myself",  released in last spring on his own FXHE Records.
The fourteen tracks on this disc demonstrate Alex Smith's studio prowess and his dynamic range as a producer – from uplifting house to raw techno beats and acid.
Coming in second place is the retrospective album of UK Techno legend Colin McBean aka Mr. G released in July on Rekids.
This two-disc collection of his favorite moments, simply titled "Retrospective", is arguably much needed. For the newcomers it offers a neat summary of his particular brand of no-nonsense, sample-heavy techno, where cut-up jazz, disco and soul loops ride thunderous techno rhythms and robust, late night grooves. For the diehards, there's a smattering of new cuts, while occasional fans should revel in the opportunity to savour some of his most hard-to-get jams.
Closing this Visitors Top 3 albums is the hip-hop/ beats album from Nick Speed released in March on Moodymann's label Mahogani Music.
Moodymann's Mahogani institute break off a raw and soulful hip hop session from Nick Speed aka Nicholas. Proper MPC beats are in order; 20 short and efficient ideas ranging from bass-heavy blues bumps to Dilla-esque funk chop-ups, one wicked auto-tune R&B nugget and nuff crispy neck snappers.
———————————————————————————————
Compilations
On the top of the list of our visitors is the third installation of the "Circuit D'Actes" series from Belgian-French label La Forme Lente. In keeping with the spirit of its acclaimed predecessors, this new release offers a focus on modern acts (2 tracks each) as much as an overview of all things synth-based. From Position Parallèle (Geoffroy D of Dernière Volonté) and Kline Coma Xero's dark romanticism to the self-described "No future pop" of Illustration Sonore (feat. members of Dolina, Âme de Boue, Jeunesse Fantôme and Froe Char) and Új Látásmód Fúzió /Post-Festum minimalistic soundscapes or Shiny Black Mater's (former Le Syndicat Electronique) take on 19th century nursery rhyme, every track is striking evidence of the creative forces within the synth wave scene.
Next is the long-overdue reappraisal of Steve O' Sullivan's efforts as a producer is underway with this bumper release from Sushitech. Collating the myriad aliases of the Mosaic boss and drawing on some on his co-conspirators such as Mark Ambrose and Jorge Zamacona, this triple vinyl beast of a package is overflowing with high-grade house music powered with the attitude of techno. There's a classic feel to all the tracks here as they carry the torch for Basic Channel and the original dub techno ethos, but attaching the spacious, mysterious tones to a funkier template. That possibly oversimplifies the majestic quality to this breed of techno, but then of course the devil is in the details.
On the third place in Hipodrome visitors preferences is the Strut Records compilation "Metal Dance 2″, a compilation from one of the UK's most respected DJ / producers, the man behind Playgroup and original founder of the legendary label Output Recordings, Trevor Jackson.
Jackson draws here on special tracks that have peppered his DJ sets for almost two decades. 'Metal Dance' mines deep and hones in on the more underground and danceable side of industrial, post-punk and EBM. He cherry-picks classics and rarities from this era.
———————————————————————————————
EPs
Opening the Visitors Top 3 EPs is the Facit release on Minimal Wave's sublabel, Cititrax.
Facit is the brainchild of Joakim Karlsson hailing from Gothenburg. Featuring both Karlsson and the lovely Mai Nestor on vocals, Facit is quintessential melancholic Swedish wave at its finest. Exquisitely produced, the EP is a minimal synth wave gem, drawing some inspiration from French Chanson as well.
Surprisingly on top 3 is the release of the Romanian DJ and producer Mihai Popoviciu on the German label Highgrade Records.
The EP includes four tech house tracks, with elegance and dancing reunited in this release of one of the most prolific producers from the tech house scene.
Gerd is on the third position with his Geeeman project on the new label Geeman Says Pump It.
Jacking house at it's best.
———————————————————————————————
Mixes
In this top is reserved for mixes / sessions / podcasts released on other blogs / websites, so our own podcasts and special mixes are not included here.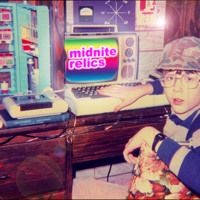 First is Mr. Legowelt with some hot techno house obscurities and classics.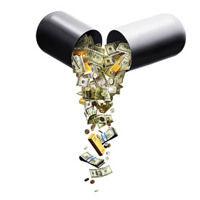 Next is the legendary Yoruba Records label boss Osunlade.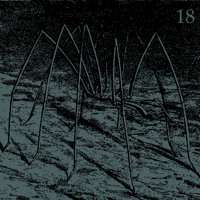 Making it to the top 3 preferences of our visitor is also the latest Demo Mix by the edit master Mick Wills.
———————————————————————————————
Romanians
Now a special part of this post, because it features only Romanian artists. In the last years a lot of young and talented Romanian producers / DJ made their debut on the international scene. So, here are the Romanian releases that are most appreciated by out visitors.
The most appreciated release by a Romanian producer is "Decimals" by Mihai Popoviciu on Highgrade Records.
Surprisingly, this release features in our Visitors Top 3 EPs on a solid second place. This is a reason of joy also for me, since Mihai is a good friend of mine and very devoted and hard working DJ/producer.
Congrats Mihai 🙂
MarcMan aka Iulian Moldoveanu is a very talented young Romanian producer. His Oil EP released on Drumma Records was featured in 2012 Visitor Top3 EPs and this year his EP "Teleleu" released in October on Savor Music makes it to the Top 3 Romanians chart.
Closing this Visitors Top 3 Romanians list is an other talented DJ / producer, Cosmin TRG.
His "Gordian" album release last May on 50 Weapons marks something of a new direction for Cosmin, however – it's a much more intricate affair that deals in plenty of fuzzy texture, percussive energy and his trademark skimming bottom ends, but looks outside the techno world for its influences.