Continuing our past year briefing, after the readers top 3 and best giveaways, we present a list of our 20 favorite albums from 2020.

We have four albums more on the electro side coming from DMX Krew, Men With Secrets (Donato Dozzy and Retina.it), Nullptr and The Exaltics & Heinrich Mueller, while on the industrial/EBM side we have albums by A Civil Terror, La luna sotto il ponte and LBEEZE and impressive works from Black Meteoric Star, Ian Martin and Trenton Chase.
On the synthier side of music we have four albums coming from Das Ding, Linea Aspera, Newclear Waves and Jake Schrock, while for the Detroit lovers we have two Detroit influenced album by The Beneficiaries (Jeff Mills, Eddie Fowlkes and Jessica Care Moore) and The Nightstalker (Dan Piu and Martin Akeret).
Closing the list are the debut album of disco-don Franz Scala on Slow Motion, Obergman's acid album on Furthur Electronix, Anthony Collins with his album on Lobster Theremin under the Grant alias and Shifted with his first album on Avian.
The list is compiled in chronological order.
Grant – Fantasy Blues [Lobster Theremin]
Grant is Frank & Tony member Anthony Collins. His album 'Fantasy Blues' released early in 2020 on Lobster Theremin is warm, melodious, musically detailed and far more imaginative than most deep house albums you'll hear this year.
Trenton Chase – Planar Array [Artificial Dance]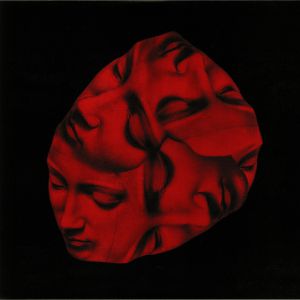 One of our favorite albums from 2020 is 'Planar Array' by Trenton Chase released on Artificial Dance. As half of Manie Sans Délire and the co-owner of June records, he's known for his uncompromising sound that touches a wide range of genres. The release is heavy-hitting with distorted vocals, industrial textures and dagger-like synths, a satisfying array of wave, EBM and experimental music. Trenton Chase brings the smoke out of the machine, progressively getting harder, faster and more destructive.
Men With Secrets – Psycho Romance and Other Spooky Ballads [The Bunker New York]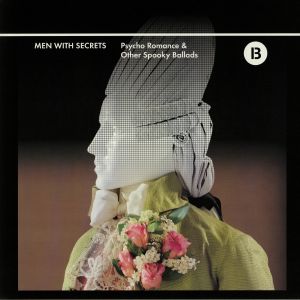 Men With Secrets it's the new collaborative dark and sleazy electro project of Donato Dozzy and Retina.it and 'Psycho Romance and Other Spooky Ballads' is their debut album released one The Bunker NY. Drawing influence from the likes of Richard Bone, Cabaret Voltaire, The Human League, New Order and even Dopplereffekt, the trio stamp out their own sound with 'neither imitation nor rehash.
La Luna Sotto Il Ponte – L'alchimia Dell Svanimento 1983-1988 [Infoline]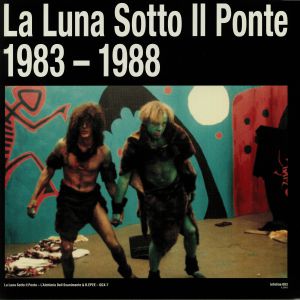 In February, Infoline released 'La Luna Sotto Il Ponte', a 2×12" compilation and a never used alias of Marco Repetto (former Grauzone). The compilation features tracks written between 1983 – 1989. Some years after his break up with Grauzone (1981), Marco went on a darker and more industrial path, which was a common route for experimental composers at that time. A solid mixture of unreleased Industrial/EBM cuts.
The Nightstalker – Tragedies Of A High-Tech World [Childhood Intelligence]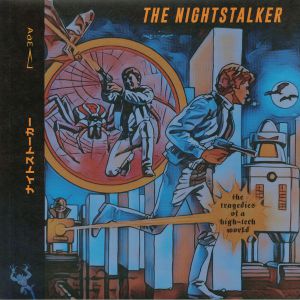 Berlin retroverts Childhood Intelligence presented in February the return, after an 18 year hiatus, of the mysterious duo Nightstalker. 'Tragedies Of A High Tech World' spread out over 2 heavyweight vinyl slabs, containing dark hues of acid, dreamy atmospheres and classic Drexciyan sound aesthetics, similarly wrapped up in themes of technology, social programming, controlled societies and mystical planets in deep outer space.
Ian Martin – Neo Modernist [Pinkman]
Ian Martin's 'Neo Modernist' is an exercise in introspection, where things aren't always rosy. Confronting your anxieties and fears may not be pleasant, but sometimes necessary to escape deterioration. Ian Martin's music channels these feelings, and gives beauty to something that expressed in words can seem depressing. 'Neo Modernist' came out in February on Pinkman and is one of our favorite albums of 2020.
Jake Schrock – Omnibus [Medical Records]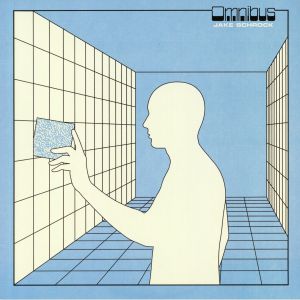 'Omnibus' released by Medical Records is a seven unreleased tracks meticulously chosen from the Schrock archive crossing and blending multiple genres from electro, wave, kosmiche and new age by Dallas analog synthesist Jake Schrock. With a literal arsenal of vintage equipment, Jake forges a wonderful, almost 80s soundtrack vibe with deep emotive washes and playful and gentle classic drum machine patterns and beats.
Black Meteoric Star – Disco [Voluminous Arts]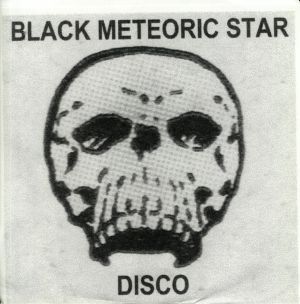 'Disco' is Gavilán Rayna Russom's third album under the Black Meteoric Star alias. Russom is offering up a deliciously distorted, fuzzy and forthright mix of hazy, sound collage style interludes, throbbing new wave, tactile deep electro, razor sharp analogue jack-tracks, decidedly alien-sounding instrumentals, redlined EBM throb-jobs and clanking, lo-fi electro. It all sounds like it was recorded in a cement mixer using a particularly dusty collection of old synthesizers and drum machines, but that's no bad thing; in fact, it plays a big part in the album's undoubted lo-fi charm. The album came out on Russom's label Voluminous Arts.
The Exaltics & Heinrich Mueller – Dimensional Shifting [Solar One Music]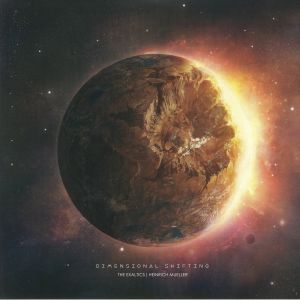 Solar One Music's cofounder Robert Witschakowski and half of Dopplereffekt duo Gerald Donald return with another cosmic album of their instantly recognizable trademark. Built as a journey through unknown territories, 'Dimensional Shifting' oscillates between moments of bravery on the dancefloor and moody sequences, keeping intact the aesthetic signature of the Jena-based electro emissary and the legend from Detroit.
Nullptr – Future World [Central Processing Unit]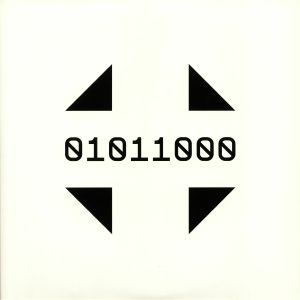 Nullptr returned this year on Central Processing Unit with the release of the full-length album 'Future World'. Nullptr has created a set of perpetual-motion marvels here, wind-'em-up-and-watch-'em-go electro tunes in which synth lines and 808s weave dexterously in and out of one another to form these lovely interlocking patterns. Many of the tracks on Future World are anchored by needlegun grooves in the Drexciyan mode. While busybody drum programming persists throughout the album, Nullptr's fondness for washed-out pads means that Future World also provides the listener with space for contemplation. Rather than playing it safe within the genre's familiar confines, Nullptr instead uses electro as a base from which to incorporate other sounds throughout Future World.
Shifted – The Dirt On Our Hands [Avian]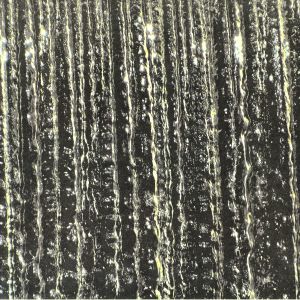 Shifted' s fourth album, 'The Dirt On Our Hands', is a collection of mind-bending, highly distilled techno rollers.  These tracks combine the precision-engineered grooves of the Birmingham school with the psychedelic minimal roll of classic Tresor releases.
Obergman – Angular Momentum [Furthur Electronix]
Ola Bergman with a impressive album under his alias 'Obergman'. 8 tracks of perfectly executed acid and electro bombs released on Furthur Electronix.
Das Ding – Industrial Universal 1​.​1 [Pinkman]
3 years after the original vinyl press, Pinkman and Tear Apart Tapes (Das Ding's own imprint) join forces for a fresh take on 'Industrial Universal'. The cassette features the re-release of the 4 tracks from the sold out EP on the A-side, and 4 new productions on the B-side. Industrial Universal 1.1 adds an extra turmoil and energy into the already time tested cocktail, delivered in Das Dings style.
The Beneficiaries – The Crystal City Is Alive [Axis]
'The Crystal City Is Alive' is an artistic collaboration from the city of Detroit. The Beneficiaries project started when Mills reached out to one of Detroit Techno's founder and legendary DJ/Producer Eddie Fowlkes and the Detroit-born poet Jessica Care Moore. "The Crystal City Is Alive"  is a phrase extracted from Moore's words.
Linea Aspera – Linea Aspera II [Linea Aspera]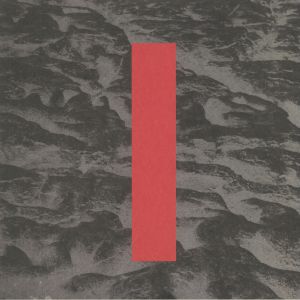 In September, Linea Aspera return with their second full-length LP, combining analogue production techniques with evocative emotional authenticity that ties themes of inherently human experience to cosmological concepts of physics and astronomy.
A Civil Terror – S/T [Beat Concern]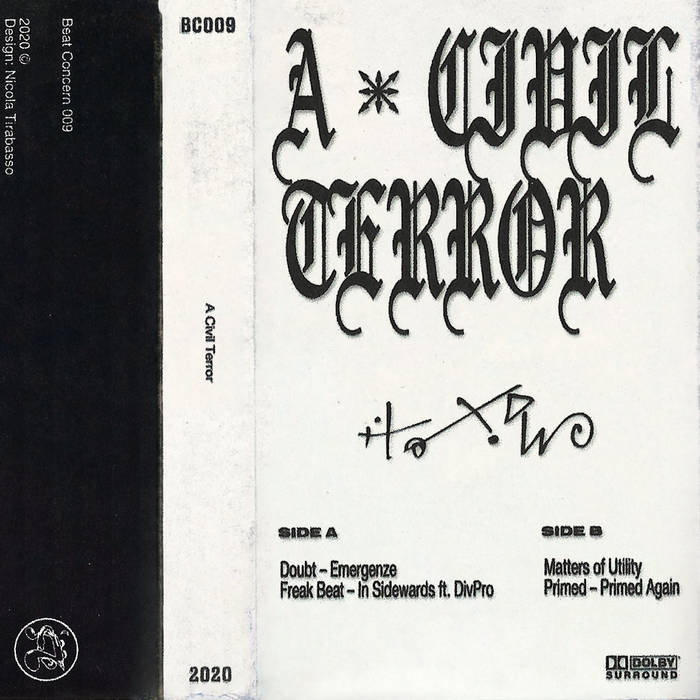 'A Civil Terror' is the new project of Ryan Bellett from Club Mutante night, which brings together the world of live techno, Industrial, EBM and noise. His self titled album came out on cassette, on Beat Concern, features John Carpenter-esque horror soundtrack synths creeping along reverb drenched industrial drums, splattered with existential dread and spectral chants. Punk ethics standing alongside dance floor machine funk.
LBEEZE – Induced Expressions [Phormix Tapes]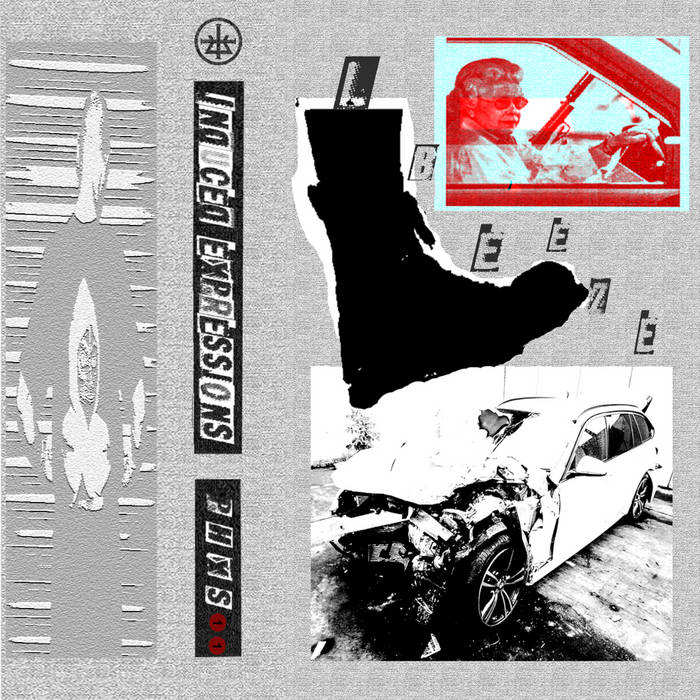 The album "Induced Expressions" released on Phormix Tapes is the first for LBEEZE. The debut album of the half Australian and half Transylvanian artist consisting of 10 live lost breaks and heartbreaks EBM styled tracks.
DMX Krew – Ghost Bubbles [Terrestrial Funk]
Ed Upton has made millions of booties move to the beat since the early nineties. During his almost thirty years musical career, he's released over 25 albums, tirelessly pumpeing out a myriad of incredible electronic programming through many labels including his own. This autumn, Ed released on Terrestrial Funk 'Ghost Bubbles', a thirteen track journey perpetuating DMX Krew's synthesized sound waves around the globe.
Newclear Waves – Archive Tracks 2005-2009 [Electronic Emergencies]
With 'Archive Tracks 2005-2009' Alessandro Adriani let us dive into the vast archives of his Newclear Waves project. The resulting collection of 8 tracks can be described as minimal wave pur sang, reminiscing of the darkness and doom from the cold war period. The exorbitant and jumpy synth lines and derailing revolving drum machines keep us moving, all analogue of course. This album it's a must have.
Franz Scala – Mondo Della Notte [Slow Motion]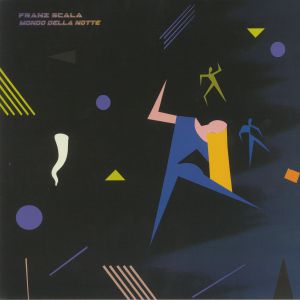 As head of Slow Motion label and through his own productions and remixes, Franz Scala has been pioneering the retro-futuristic aesthetic of club culture weaving together elements of proto-house, wave and Italo for the nuovo contemporary dancefloor long before it's current vogue. Now alongside Bordello A Parigi, and supported by Sameheads, Slow Motion presents Scala's euphoric debut album 'Mondo Della Notte'. A homage to the world of the night where Franz plies his trade. Solid production and understanding of the various references informing the contemporary dancefloor imbues this set with a quality of permanence. Each track clocks-in at around the seven minute mark accommodating all Scala's retro influences providing the space for walls of sounds to expand and unfold along these infectious rhythm voyages.